Assistant Professor – Child and Adolescent Psychiatry, The University of Tennessee Health Science Center, Memphis, TN
Application Deadline: December 31, 2022
Assistant Professor – Child and Adolescent Psychiatry, The University of Tennessee Health Science Center, Memphis, TN
The department of Psychiatry at the University of Tennessee Health Science Center (UTHSC) in Memphis, TN is seeking a Child & Adolescent Psychiatrist to join the faculty at the academic rank of Assistant Professor. This position entails clinical care based at Le Bonheur Children's Hospital and Clinics and involves teaching and supervisory responsibility for Medical Students, General Psychiatry Residents, and Child and Adolescent Psychiatry Fellows. Protected time for research or academic development is an option for the appropriate candidate. The department can support J visa waiver and H-1B petition for appropriate applicants.
An MD or DO degree, completion of a general psychiatry residency and child and adolescent psychiatry fellowship, with eligibility for or board certification in Child and Adolescent Psychiatry are required. Successful applicants will require a license to practice as a physician in Tennessee, current DEA certification, and qualify for malpractice insurance. Applicants should have a demonstrated commitment to and knowledge of equal employment opportunity and affirmative action.
The Department of Psychiatry at UTHSC is a growing and thriving department that is actively recruiting faculty in several areas. The Department is highly collegial and has a strong commitment to diversity and inclusion. The University of Tennessee Health Science Center is the flagship statewide, public, academic health institution in Tennessee. Founded in 1911, the mission of the University of Tennessee Health Science Center is to improve the health and well-being of Tennesseans and the global community by fostering integrated, collaborative, and inclusive education, research, scientific discovery, clinical care, and public service. UTHSC is the largest educator of health care professionals in the state and operates the state's largest residency and fellowship advanced training programs. Employing more than 4,600 people on its faculty, staff, and not-for-profit corporation faculty practice groups, and with more than 3,200 students across the state, UTHSC contributes $4 billion to the economy of Tennessee.
The department encourages applications from all qualified applicants and celebrates diversity in age, class, ethnicity, gender, physical and mental abilities, race, sexual orientation, spiritual practice and other human differences.
Located in West Tennessee on the banks of the Mississippi River, Memphis is the second-largest city in the state and among the largest cities in the Southeast. The Greater Memphis metropolitan area has more than 1.3 million residents, and the city ranks among those with the lowest cost of living in the country. It is home to a vibrant restaurant scene, a revitalized Downtown, the Midtown Arts District, many scenic neighborhoods, an active medical district, and a large influx of recent college graduates.
Memphis boasts attractions, including Elvis Presley's Graceland, the Memphis Grizzlies, historic Beale Street, the National Civil Rights Museum, the second-largest urban county park in the United States, and the Memphis in May World Championship Barbecue Cooking Contest.
The University of Tennessee is an EEO/AA/Title VI/Title IX/Section 504/ADA/ADEA/V institution in the provision of its education and employment programs and services.
For more information, contact Ron Cowan, Chair, Department of Psychiatry at rcowan3@uthsc.edu
Contact Information:

Ronald Cowan
Chair, Department of Psychiatry
rcowan3@uthsc.edu
920 Madison Ave.
Suite 200, Room 262
memphis, TN 38163
904-448-1665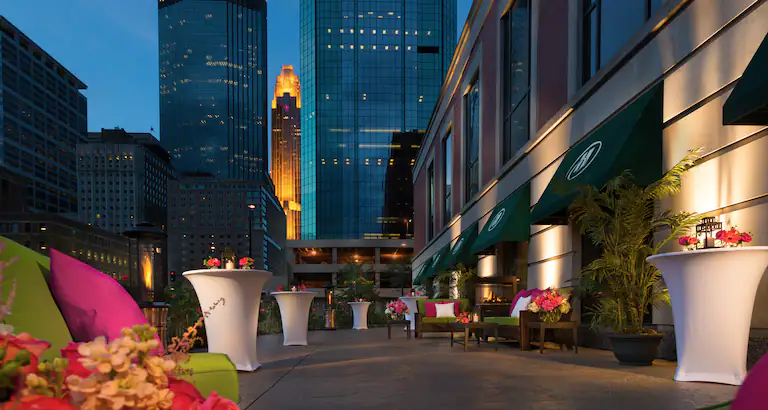 2022 - 2023 Membership
Membership Renewal 7/1 - 8/31
Please renew during this time!