Open Rank Professor of Psychiatry, Child and Adolescent Psychiatry
Educator-first jobs (>/= .2 FTE for teaching/supervising)
Application Deadline: June 30, 2024
The Department of Psychiatry and Neurobehavioral Sciences at the University of Virginia (UVA) School of Medicine is seeking an Open Rank Professor of Psychiatry (tenure eligible), for the position of training director in the Division of Child and Adolescent Psychiatry.
The candidate will have the demonstrated experience necessary to lead the child and adolescent psychiatry fellowship program and training experiences for general psychiatry residents, pediatric residents, medical students, and other learners who rotate through the child and adolescent psychiatry division. The University of Virginia and the Department of Psychiatry are committed to expanding the Division of Child and Adolescent Psychiatry and its fellowship, which is currently approved for 8 fellowship positions. Current training sites include the UVA Children's Hospital and Emergency Room, inpatient child and adolescent units at two area psychiatric hospitals, in addition to experiences in community mental health centers, private practices, and school consultation. A significant portion of training occurs in the outpatient Child and Adolescent Clinic, which is conveniently located a short distance from the UVA Health Medical Center. The multidisciplinary approach of the program in all settings, permits additional training opportunities and collaborations for psychiatry trainees and faculty with psychologists, nurse practitioners, social workers, family therapists, and other disciplines. The Department has a number of telepsychiatry contracts, presenting valuable learning opportunities for trainees. Research interests are encouraged and mentoring is available
The training director reports to the Division Chief of Child and Adolescent Psychiatry and will collaborate closely with the Training Director of the UVA General Psychiatry Residency Program.
This is a key Leadership role within Virginia's most comprehensive academic medical center and health system. Your contribution will be significant in the advancement of education and world-class, child psychiatric care throughout the state. When you join UVA Health, you join an institution known nationally and internationally for the excellence of its teaching, research, public service, and patient care. With the No. 1 Hospital in Virginia, the 3rd Best Public University in the Nation, and with multiple schools ranked among the U.S. Top 10, the UVA System welcomes your contribution.
Qualifications:
MD or DO by the start date of the position

ABPN Board Certification in both Adult and Child and Adolescent Psychiatry

Seven to ten years of faculty experience in an accredited child and adolescent psychiatry fellowship program is highly desired

Eligible for unrestricted medical licensure in the Commonwealth of Virginia prior to the start of appointment



The University of Virginia Medical Center is located in the midst of the main university grounds of the University of Virginia. The University of Virginia is annually ranked as one of the premier public institutions in the United States and is located in Charlottesville, Virginia, a picturesque small but cosmopolitan city perennially ranked as one of the best places to live in the U.S.
TO APPLY:
Please visit UVA job board https://uva.wd1.myworkdayjobs.com/UVAJobs, and search for "R0042222"
Complete an application online and attach:
CV/Resume

Cover Letter detailing your interest in this position and highlighting knowledge, skills, abilities, and experiences

Contact Information for 3 references
***Please note that you MUST upload ALL documents into the CV/Resume box. ***
INTERNAL UVA APPLICANTS: Please apply through your Workday Home page, search "Find Jobs", and search for "R033884"
For questions about the application process please contact Rhiannon O'Coin, Senior Academic Recruiter, rmo2r@virginia.edu
The selected candidate will be required to complete a background check and health assessment.
The University of Virginia assists UVA faculty spouses and partners seeking employment in the Charlottesville area. To learn more about these services, please see http://provost.virginia.edu/dual-career.

COVID Vaccination Requirement and Guidelines
Please visit the UVA COVID-19 Job Requirements and Guidelines webpage prior to applying for current information regarding vaccination requirements and guidelines for employment at UVA.
The University of Virginia, including the UVA Health System which represents the UVA Medical Center, Schools of Medicine and Nursing, UVA Physician's Group and the Claude Moore Health Sciences Library, are fundamentally committed to the diversity of our faculty and staff. We believe diversity is excellence expressing itself through every person's perspectives and lived experiences. We are equal opportunity and affirmative action employers. All qualified applicants will receive consideration for employment without regard to age, color, disability, gender identity or expression, marital status, national or ethnic origin, political affiliation, race, religion, sex (including pregnancy), sexual orientation, veteran status, and family medical or genetic information.
Contact Information:

Mary Dell
Division Chief, Child and Adolescent Psychiatry
YXX3SU@uvahealth.org
PO Box 800623
Charlottesville, VA 22908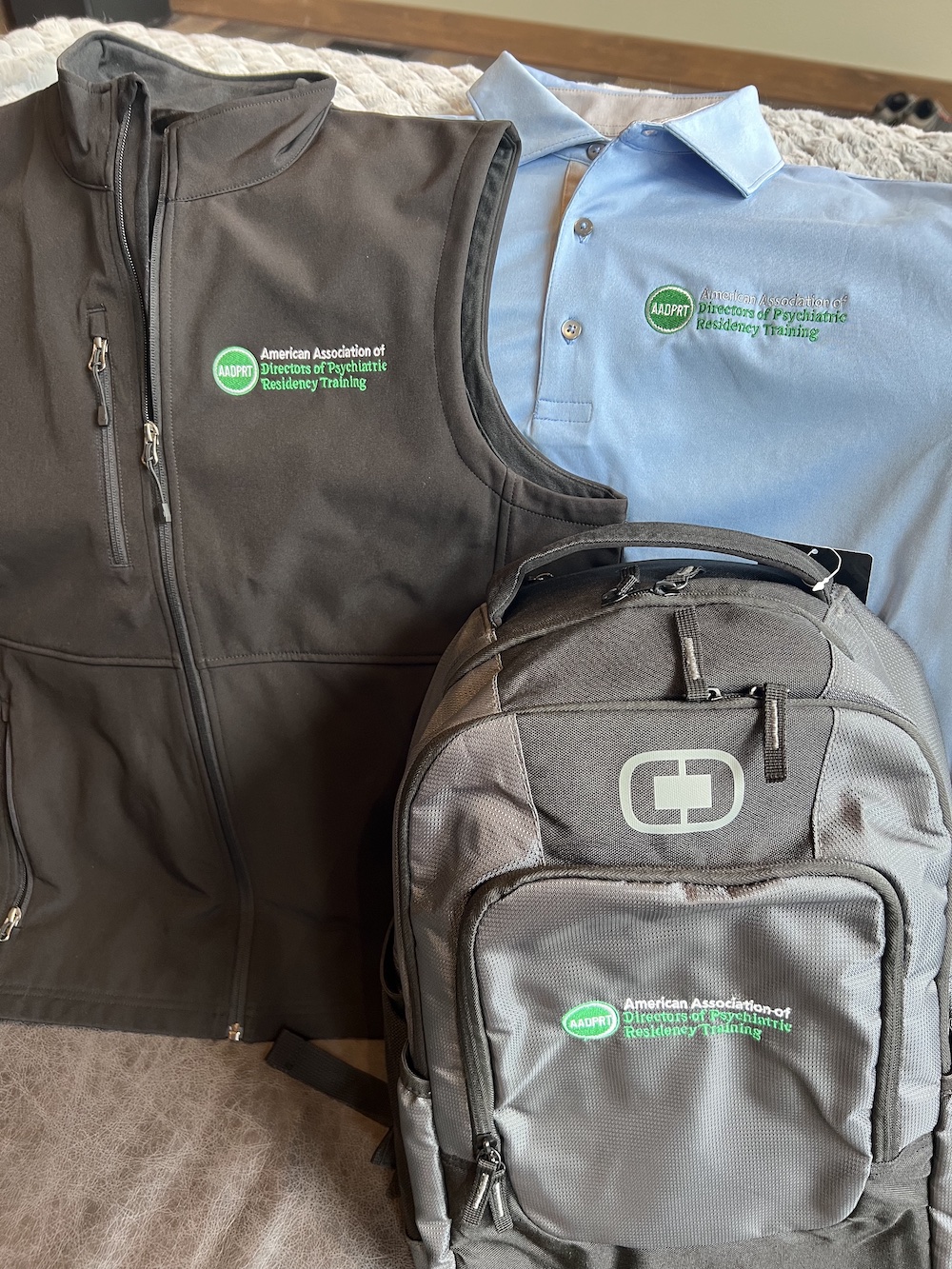 addprt swag store
Get swag.
Do good.
Proceeds benefit our Awards & Fellowships Program.