This Just In...
Stay up-to-date on the latest news and information from AADPRT.
---
President's Update
January 25, 2021
By Melissa Arbuckle, MD
President
Over this past tumultuous year, I've been thinking about the many things I have taken for granted -- everyday actions and events that you can't recognize the value of until they are gone. I have found myself especially missing those small conversations that happen when you're standing next to someone waiting for the elevator, or while you wait in line to order lunch at the café at work. I never really thought about how important those moments were. While I'm thankful for the ability to work remotely, it's clear that those brief interactions are an important interstitial glue that keeps a community together.
Perhaps more than anything, I have come to realize the true value of honest leadership, the value of data and science-informed decisions, and the value of civility. It's not that I didn't value those things before. It's just that I really couldn't imagine what the world could be like without them.
And last week, as I watched the insurrection attempt at the U.S. Capitol, I was reminded just how precious our democracy is. I'm grateful in that case that we do not have to learn what life might be like without it.
Watching the peaceful transition of power in our country as President Biden and Vice President Harris took office this week has given me reason for hope.
As you may recall, last fall we joined the AAMC in calling out President Trump's executive order barring any organization receiving federal funds from participating in diversity and inclusion training that highlighted institutional racism in the United States. I was excited to learn that one of the executive orders signed by President Biden on his first day in office reverses this ban and calls for an "equity agenda" to tackle systemic racism.
The next few months are not going to be easy as we continue to face the ongoing surge in COVID-19 cases. Systemic racism is another ongoing challenge, one that will require a long-term commitment to diversity, equity, and inclusion. However, I have even greater appreciation for the value of our community and our ability to adapt and evolve in the face of such challenges and to advocate for social justice together.
I'm looking forward to connecting with all of you in the near future and wishing you all the best as we wait for spring!
AADPRT Responds to Common and Specialty Specific Program Requirements
The ACGME has appointed a Task Force to review its Common and Specialty Specific Program Requirements relating to duties, functions, dedicated time, and full-time equivalent (FTE) support for program directors, assistant/associate program directors, program coordinators, and core faculty members. As part of this effort, the Task Force asked us (along with other organizations) to submit a formal position statement in September.
In crafting a response, our ACGME Liaison Committee (including Melissa Arbuckle, Adam Brenner, Jessica Kovach, Alan Koike, and Chris Snowdy) reviewed the current ACGME requirements across specialties and subspecialties and conducted a survey of psychiatry program directors. Additional input was solicited at our Executive Council meeting held on 8/21/20 and our Steering Committee meeting on 9/10/20.
A final statement was compiled by the AADPRT ACGME Liaison Committee and recommended significantly increasing protected time for program leadership and administration. A full copy of the statement can be found here. We are grateful to the ACGME for taking on this issue and for the feedback provided by AADPRT members on this critical topic. As a follow up, AADPRT will present an additional testimony on this topic at the ACGME Congress on November 2nd.
President's Update
October 12, 2020
By Melissa Arbuckle, MD
President
In June, AADPRT joined with the AAMC in calling out police brutality and racism in America. In supporting their call to action, we endorsed speaking out against all forms of racism, discrimination, and bias, and taking a lead in educating ourselves and others to address these issues head-on. We committed to employing anti-racist and unconscious bias training and to move from rhetoric to action to eliminate inequities in clinical care, research, and education.
As part of this effort, we hosted two relevant workshops in July. Sarah Mohiuddin, Michael Jibson, and Adrienne Adams presented a workshop on supporting trainees who experience patient aggression and discrimination-based aggression/harassment. A week later, Corey Williams, Jessica Isom, Matthew Goldenberg, and Robert Rohrbaugh presented their workshop on race and racism in clinical documentation. Both workshops are available on the AADPRT website.
Under the leadership of Adrienne Adams, our Diversity and Inclusion Committee reviewed our mission statement and recommended changes (which have since been approved) to underscore our commitment to "diversity, inclusion, equity and justice."
We are not done. In recognition that real change takes time, we are committed to making this a long-standing priority in our work. As part of our pledge to educate ourselves, we plan to hire an outside consultant to help us do an in-depth review of our own organization and provide recommendations for next steps. We hope that through this process we will have an opportunity to address the role systemic racism may have in our own organization and to strengthen our commitment to diversity and inclusion.
At the same time, we are thankful for our members committed to allyship and our Committee on Diversity and Inclusion for lending their time, effort, and expertise to educating our community and supporting this work. We are excited about our upcoming spring conference and anticipate that these critical issues will be a major focus of the meeting. We are hopeful that these combined efforts will provide us all with a roadmap for how we might take on anti-racism within our home institutions and training programs.
I have never been more grateful for this community and am looking forward to seeing what we will accomplish together.
AADPRT Supports AAMC Statement in Response to Executive Order
September 28, 2020
2021 AADPRT Awards and the time of Covid-19
By Mike Travis, MD
President-elect and Awards Committee Chair
September 14, 2020
The AADPRT awards system opened on August 6th and closes on October 1st 2020.
In this time of social distancing, face covering, hand washing and anxiety heightening it can easily seem that awards are secondary to the daily facts of life. Yet, in the adversity we have faced over the last few months there have also been many opportunities for innovation, moments to show fortitude and circumstances that have called for superb acts of kindness and impactful feats of leadership. These are exactly the things that should be noted and lauded publicly. I therefore urge you to reflect on the many outstanding achievements of your colleagues, faculty or residents and consider submitting a nomination for one of the following AADPRT Awards.
The Annual Lifetime Service Award, which acknowledges a psychiatrist AADPRT member who has provided significant service to AADPRT, had an impact on psychiatric residency education nationally, demonstrated excellence in psychiatric residency education, provided generativity and mentoring in residency, or some combination of these. The George Ginsberg Fellowship Awards which acknowledges the excellence and accomplishments of outstanding residents interested in education and teaching who are pursuing careers as Clinician-Educators and/or Academic Administrators. The Nyapati Rao and Francis Lu International Medical Graduate (IMG) Fellowship, designed to promote the professional growth of exceptional IMG residents and fellows and facilitate their successful development as leaders in American psychiatry. The Lucille Fusaro Meinsler Program Administrator Award recognizing the outstanding skills that psychiatry residency Program Administrators possess and utilize in the day-to-day management of a residency program. Peter Henderson MD Memorial Award given for the best published or unpublished work in the area of child and adolescent psychiatry. And the Victor J. Teichner Award (deadline December 15) developed to promote and improve the teaching of psychodynamic principles to trainees in Psychiatry.
The time of Covid-19 is a time to seize on the chance of recognizing those who have continuously excelled and have really come to the fore since our last Annual Meeting. It is also a grand moment to single out those who have responded to the crisis by really stepping up their game and making a profound difference to the lives of those around them and the patients for whom they care.
Additional Joint AADPRT/ADMSEP Statement on Guidelines for Virtual Recruitment
September 14, 2020
50th Annual Meeting Moved to 2022, Replaced with Spring Conference
August 22, 2020
Department of Homeland Security Letter to AADPRT RE: IMGs
International Medical Graduates: Going extinct or rising like a phoenix?
By Vishal Madaan, MD, Chair, IMG Caucus
July 14, 2020
With the pandemic impact intensifying with increased morbidity and mortality, the need for physicians has never been felt more in the US. More recently, a Presidential proclamation was released on June 24th thereby suspending new applications for a number of foreign worker visas until the end of 2020. We asked Dr. Vishal Madaan, Chair of the IMG Caucus, to comment on these recent events and the potential impact on IMGs more broadly:
As the United States grapples with a grueling pandemic running concurrently with a soul-searching debate on racism, several International Medical Graduates (IMGs) have found themselves suffering collateral damage. IMGs constitute about 30% of the psychiatric workforce and 33% of our trainees. While continuing to heroically serve on the clinical frontlines during this unprecedented pandemic, they have been facing numerous unique challenges related to COVID and immigration. Slower visa processing times and lack of premium processing for 3 months have resulted in a lot of anguish. The financial downfall in many hospitals and medical institutions has resulted in several physicians being furloughed or laid off. Laid off trainees and physicians may only have 30-60 days to secure another position, which obviously entails undergoing interviews, negotiating contracts, and then going through the credentialing process; otherwise, they can't maintain legal status. Similarly, salary cuts run the risk of requiring another formal department of labor approval, thereby, delaying the whole process. Furthermore, international travel restrictions can easily create an inability to take care of a sick family member back in their home country. For several others, administrative decisions are making it temporarily impossible for physicians to return back to the US from there countries of origin, even when they may have their homes and children here.
In addition, there are several upcoming challenges ahead. The number of IMG residency applications has steadily decreased over the past 5 years, which will have downstream effects on fellowship recruitment as well. It is unclear how the change in USMLE step 1 score reporting to pass/fail will affect IMG residency applicants---one of the concerns being that with this change, IMG applicants may lose another way to showcase their application. USMLE Step 2 CS has been postponed, and alternative pathways for IMGs are being explored since IMGs will not be eligible for residency without ECFMG certification. As virtual interviews become the norm this year, issues related to time zone differences, access to stable internet bandwidth and a secure location, and video-based interview etiquette, could become stand out issues for IMGs unlike prior years. Overt and covert pressures and implicit biases to not hire IMGs given some of the aforementioned issues will likely become more evident. And yet, IMGs, in general, are a resilient group and prior generations have faced mighty challenges in the past. Probably the most provocative question to ask ourselves as program directors is whether we can challenge ourselves and continue to recruit IMGs based solely on merit? Let us hope and strive to continue to do that!
AADPRT Endorses AAMC Statement on Police Brutality and Racism in America; We Must Take a Stand
Jun 03, 2020
It is hard to fathom where our country is today. For far too long, communities of color have endured unimaginable atrocities. The brutal murders of George Floyd, Ahmaud Arbery, and Breonna Taylor, all carried out with apparent immunity, provide a painful reminder of the limited value our society continues to place on Black lives. The stories have become all too familiar. They shed light on the world of racism and danger communities of color face every day.
As a community, we stand together with the Association of American Medical Colleges and support their call for action. As they outline in their statement released yesterday:
We must acknowledge and speak out against all forms of racism, discrimination, and bias in our environments in our institutions, communities, and society.
We must stand in solidarity with the Black community and speak out against unjust and inhumane incidents of violence.
We must demonstrate empathy and compassion and acknowledge the pain and grief that the families and the communities of these victims are experiencing.
We must take the lead in educating ourselves and others to address these issues head-on.
We must be deliberate and partner with local communities, public health agencies, and municipal governments to dismantle structural racism and end police brutality.
We must employ anti-racist and unconscious bias training and engage in interracial dialogues that will dispel the misrepresentations that dehumanize our Black community members and other marginalized groups.
We must move from rhetoric to action to eliminate the inequities in our care, research, and education of tomorrow's doctors.
In the year ahead, we are looking forward to identifying opportunities to translate these guiding principles into specific actions. As an organization, AADPRT has made significant progress. At the same time there is a lot of work to do. Addressing racism demands that we call out violence and condemn police brutality. It will also require examining the cultural drivers that reinforce racism and white privilege in our own communities. As educators overseeing the training of future psychiatrists, it is critical that we identify concrete ways to combat health disparities and provide culturally appropriate mental health care to all communities. As academic leaders in positions of influence, we have an obligation to raise awareness about systemic racism. We cannot stay silent.
Melissa Arbuckle, MD, PhD
President, AADPRT
IMG Caucus letters to congress supporting the Healthcare Workforce Resilience Act
On behalf of AADPRT, the International Medical Graduates (IMG) Caucus advocated via letter for the Healthcare Workforce Resilience Act (S3599/HR2678). Click below to read the letters.
Letter to House Representatives
Letter to Senators
AADPRT/ADMSEP Special Statement on 2020 Recruitment
May 18, 2020
The COVID-19 pandemic has caused unprecedented disruptions to medical education. In addition to postponed medical student clerkships, lost opportunities for away rotations and sub-internship experiences, and delayed USMLE assessments, our trainees and programs will face substantial new challenges over the 2020-21 residency and fellowship application season. Recent recommendations released by the Association of American Medical Colleges (AAMC) and the Coalition for Physician Accountability, in addition to shifts in the ERAS 2021 residency timeline and the NRMP match schedule, make it more important than ever for us to come together as a community to address the challenges ahead. Continue reading...
COVID-19 Message from President-elect Melissa Arbuckle
Mar 16, 2020
Dear Friends and Colleagues,
I hope that you are all doing well. I can't believe that we were in Dallas just a week ago -- I already miss "bumping elbows" with you! This past week in New York City has been a blur. There is no doubt now that we are facing a global emergency with COVID-19.
Christina Girgis's post on Thursday seeking guidance for how to best navigate the challenges ahead really resonated with me. Many people may be turning to you for recommendations and you may feel unsure yourself. However, you are likely in the best position to lead your team (and dare I say, own your awesome)! The larger system is unable to make decisions quickly or at the granular level you might need given the implications and numerous unpredictable downstream consequences they're considering.
While there is no clear roadmap for how to navigate the challenges we're facing, you are part of a community that's here to help you. AADPRT and the steering committee are monitoring the situation and have reached out to several committees to help collate and disseminate information to help you manage this unprecedented crisis. Based on the number of COVID-19 cases around the country, some of us may be 1-2 weeks ahead of you. I'm hopeful that sharing our own personal experiences may help some of you better prepare for what's to come.
My program has decided to host class, process group, and group meetings over Zoom (teleconferencing software, zoom.us). We have also rearranged resident rotation schedules and increased our capacity for telepsychiatry so as many residents (and staff) as possible can be working remotely from home. Our goal is to not only minimize exposure for everyone, but to create a back-up team that can provide essential clinical services should we experience extreme staffing shortages. We have also looked at breaking up our night float schedule and encouraged residents to trade call shifts in order to limit the emotional toll for those on the front lines.
I recognize that all of this may seem like overkill, and it may not be necessary right now depending on what is happening in your own community. You should follow the recommendations coming from your own institutions. However, if you aren't doing so already, I strongly recommend that you prepare for this level of change now. The situation is rapidly evolving and is likely to escalate faster than you think. Since programs are likely to be impacted differently across the country, we are looking at tapping into our regional caucuses to help coordinate a more local response and to help you share strategies that will be most relevant in addressing your most immediate needs.
Amidst the logistical planning, know that a listening ear may still be the best thing you have to offer to your residents, colleagues, and staff. Uncertainty is anxiety provoking for all of us. Disruption is not just about work, it's about our personal lives and our families. Constant communication with words of encouragement and support is critical right now. I really appreciated Ed Kantor's posting on the listserv about the importance of staying socially connected, noting that the CDC recommendations are really about "physical" distancing.
Most of all, take time for yourself. We are all in this together. Find time to take a break from the news and your email and social media. Do those things that keep you grounded. We are going to have to adjust to a new normal, which may be here for a significant time. While there will be ongoing acute emergencies to address as training directors, this is likely to be a prolonged challenge. Now is the perfect time to join the AADPRT mentorship program-either as a mentor or a mentee! We're here to support you.
Warmly,
Melissa
Melissa Arbuckle, MD, PhD
AADPRT President-elect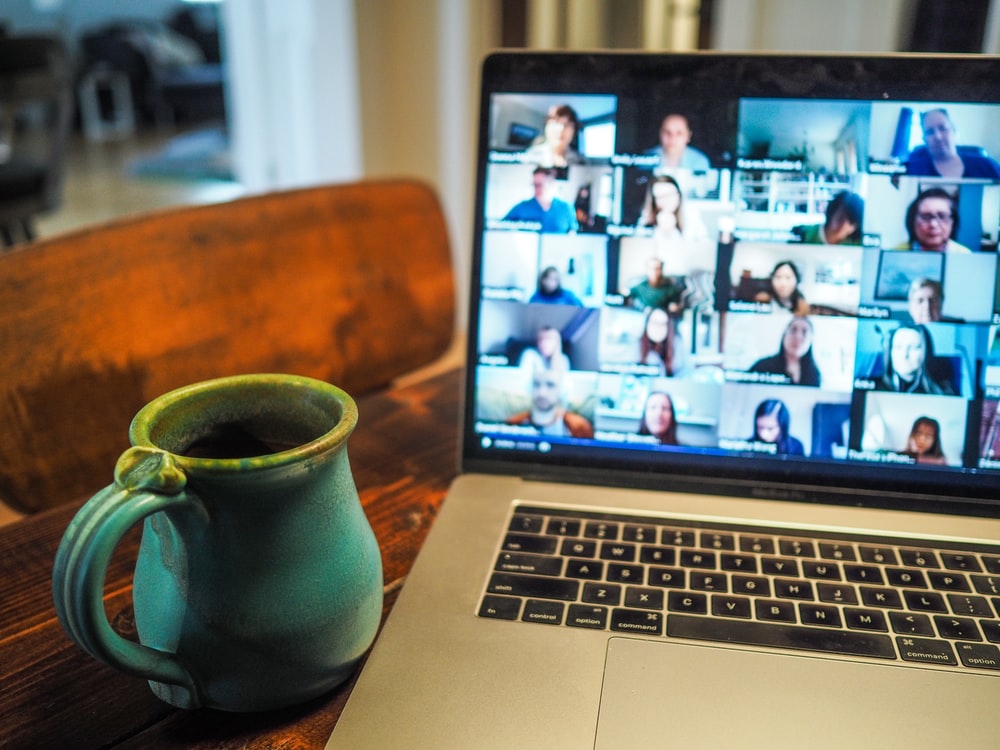 2021 spring conference
Registration now open!
Innovation, Collaboration, and Inclusion!
Monday, March 1 - Saturday, March 6
See you there!