Residency Training Application Information
Psychiatry is one of the most exciting fields in medicine. Not only are psychiatrists uniquely trained to consider the patient from a "whole person" perspective, the field also includes a wide range of practice settings and diverse opportunities for subspecialization.
Guide to Applying
Transitioning to Residency During COVID-19AADPRT Support of Consensus StatEment Re: Acceptance of COMLEX-USA AND USMLE SCORESSAMPLE RECORDING AGREEMENT(Not intended to be legal advice)
---
Guide to Applying for Psychiatry Residency
Topics covered:
What Should I Do During Medical School to Prepare For a Career in Psychiatry?
Psychiatry programs are generally holistic in their review of applicants. As such, participation in the following are highly valued - longitudinal and meaningful service, leadership, and scholarly experiences that may demonstrate unique individual attributes and a strong commitment to psychiatry.
Planning for 4th Year
Every school will have specific requirements for 4th year. A good place to start is to understand what these requirements are, how many required/elective courses you need to graduate, and generally when these courses are offered.
How to Choose The Right Program
The preferences of each residency applicant will be different, and everyone will prioritize different aspects of a program when making their rank list. The question of which programs might be right for you is a very individual question, and one that is based on your ultimate career goals and what you are looking for in a program.
How Many Programs to Apply To?
Deciding on the number of applications to submit is a difficult decision with a number of factors involved including geographic location. The number of students applying to psychiatry overall and the applications per student have dramatically increased over the last five years. This has made the application process more complicated both for students and residency training directors.
Letters of Recommendation
Letters of recommendation (LOR) are an important opportunity to communicate your personal attributes, strengths, and abilities to programs. LOR usually include the extent to which the writer knows the applicant, specialty to which you are applying, and particular clinical strengths of the applicant. LOR also frequently highlight personal attributes such as humor or empathy and give an overall level of endorsement. Most Psychiatry programs will require three or four LOR.
Personal Statements
The least structured component of the ERAS application is the personal statement. This is an opportunity for you to inject your personal experiences and thoughts into what is otherwise a very structured application. Most students choose to focus on an experience or series of experiences that ignited or solidified their interest in psychiatry. While there may be many reasons why you are passionate about psychiatry, statements usually are more cohesive and read better if you pick one theme or experience and focus on developing it, rather than jump from one topic to another.
Nuts and Bolts of The Interview Day
In this section, you will be guided through scheduling, travel tips, and interview preparation. This includes suggested areas to discuss with your interviewer, as well as sample questions for residents.
Post-Interview Communication
Consider writing thank you notes to any program which you plan to rank. You may consider sending thank you notes to the individual people you interviewed with, the Program Director and the program coordinators and assistants who helped to schedule your interview. However, make sure to know the guidelines for interview and post-interview communication prior to reaching out.
What Happens If You Do Not Match?
On the third Monday of March, you will learn whether you matched. Students who do not match have the opportunity to participate in the Supplemental Offer and Acceptance Program (SOAP) to apply to any unfilled programs.
Special Topics
Within this section, find highlights on faculty advisors, advice for at-risk students, considerations for Osteopathic medical students, and International Medical Graduates (IMGs).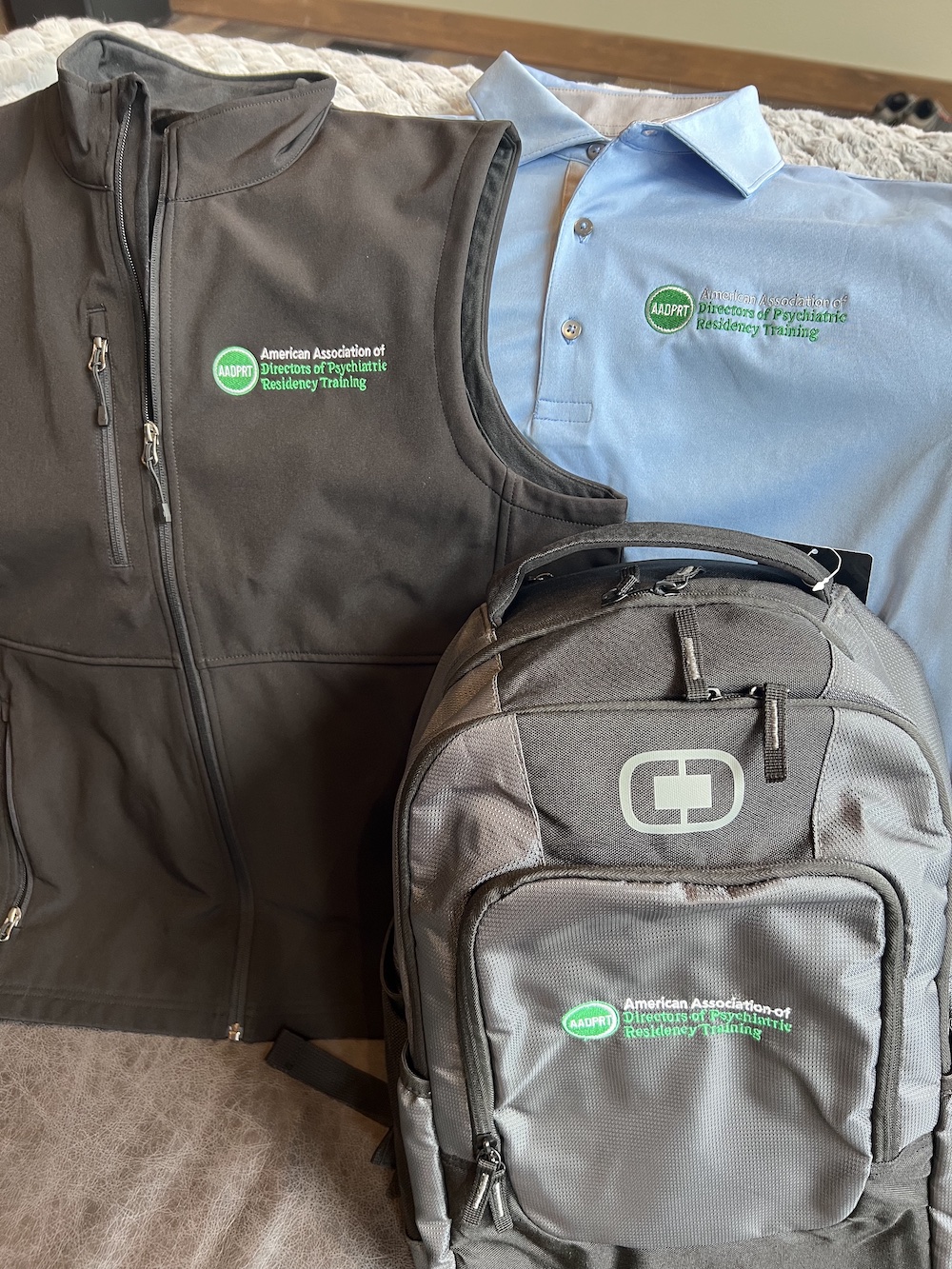 addprt swag store
Get swag.
Do good.
Proceeds benefit our Awards & Fellowships Program.