Program Administrator Membership
Program Administrator Membership
Membership Matters
Whether you are a new member or a 'lifer,' AADPRT values your membership and provides the excellent resources you need to run your psychiatry training program well. From our Virtual Training Office chock full of all things psychiatry education to our listserv, mentorship program, and Program Administrator Symposium at the Annual Meeting, we are Program Administrators' go-to place.
Watch video tour of our new website and membership renewal process.
Become a member
Membership renewal
---
Become a member
Residency Program Administrators: $500 institution fee is charged to first PA to sign up/renew. Other PAs are complimentary.

This class of membership consists of Program Administrators or Residency Coordinators who are actively involved in psychiatry residency training. Program Administrators are not eligible voter representatives for an institution. Each Residency Program Administrator member has the following benefits:
Access to the website including Virtual Training Office (VTO) materials
Access to the Program Administrator listserv
Access to the membership listing from their institution to update accordingly
Ability to add and renew memberships for their institution and individual members
To become a program administrator member, program administrators (residency/fellowship coordinators) must complete a membership application. The first program administrator completing the application, or renewing membership, will be assigned the institution sponsor's dues. Once the institution dues are paid and the application has been approved, they are accepted as members. Additional program administrators must also complete a membership application, but are not charged a fee.
Membership Renewal
Membership renewal period is 7/1 - 8/31. Accounts not renewed by 8/31 will expire. Membership year is 7/1 - 6/30.
How to renew:
1) Log in to your account between 7/1 and 8/31.
2) Click the renewal button on your dashboard and complete payment. For fast account approval and to avoid membership lapse, it's highly suggested you pay by credit card.
*IMPORTANT: An invoice must accompany all check payments. Be sure to print it from the payment screen.

Paying for multiple accounts:
If you are a Program Administrator (Coordinator) wanting to pay for all of your members, you can do this from your account, though you'll need to pay for each member individually. If you're paying by check, be sure to print the invoice from the payment page and include it with the check or the check will be returned.

How PAs can renew their members (credit card or check):
1) Log into your Program Administrator account
2) Click "Members" on the left side of your dashboard
3) Click a member's name (you'll need to renew each member individually)
4) Click the "Dues/Fees" tab
5) Click "Pay for member" and choose payment method
6) If paying by check, print the invoice from payment page and include it with the check or the check will be returned.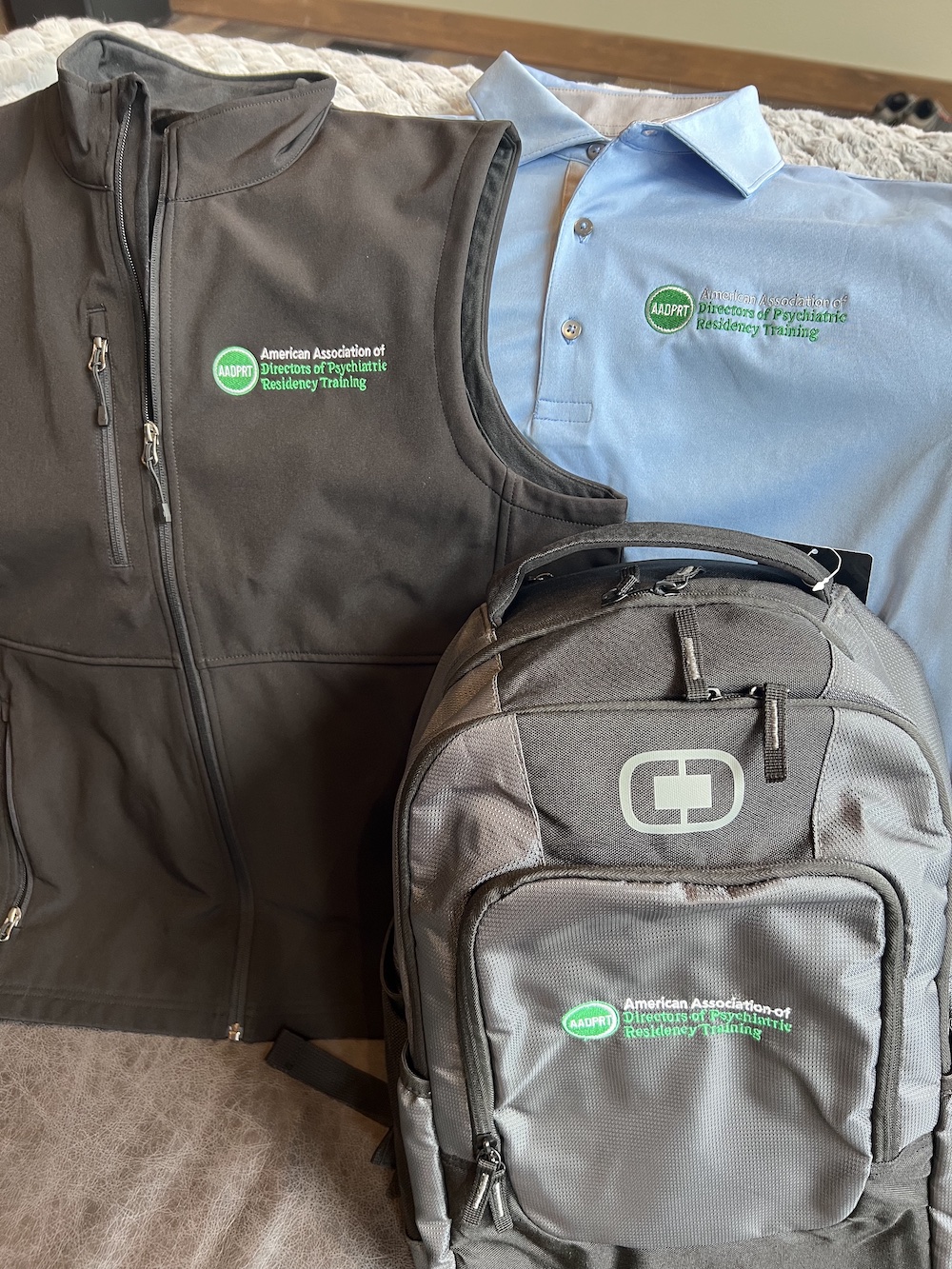 addprt swag store
Get swag.
Do good.
Proceeds benefit our Awards & Fellowships Program.