Executive Council
Executive Council
A Strong Foundation of Leadership
Executive Council members oversee AADPRT's volunteer committees, caucuses, and task forces organized by areas integral to the organization's operation and development.
Committee Chair Responsibilities
Conflict of Interest Disclosures
---
---
Chairs
All standing committee chairs appointed for 3 years; can be reappointed up to 5 years; then need to be reassessed.
---
Appointed Members
The president can appoint four members for one-year terms; can be reappointed by successive presidents for up to two additional one-year terms.
---
Past Presidents
---
Representatives/Liaisons
Only the Academic Psychiatry Governance Board representative is a sitting EC member.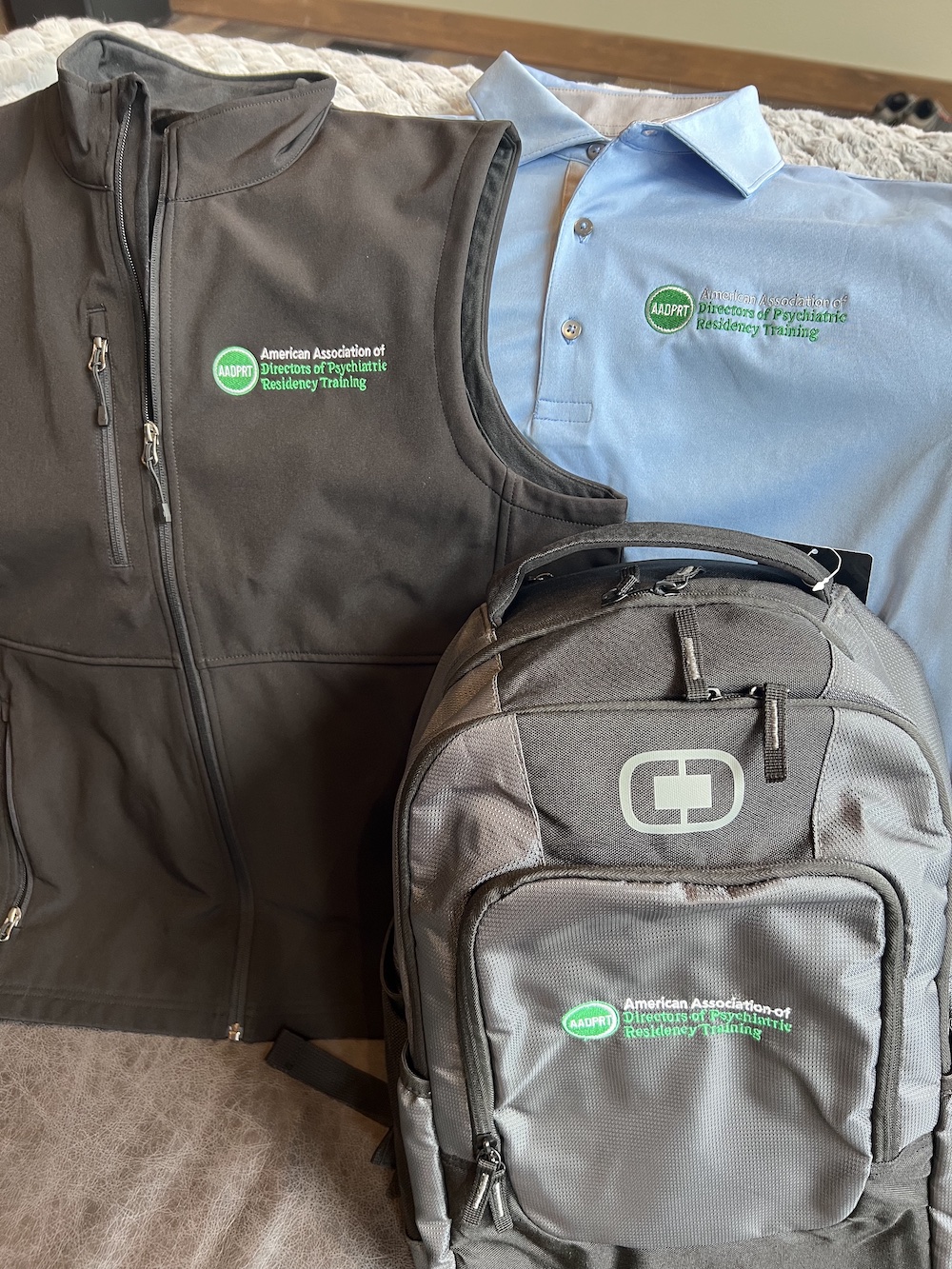 addprt swag store
Get swag.
Do good.
Proceeds benefit our Awards & Fellowships Program.