Advertise with AADPRT
Advertise with AADPRT
eNewsletter Ads | Job Board | Postal Mailing List
AADPRT offers the opportunity for select organizations to purchase ads in its weekly e-newsletter sent to more than 1,400 training directors, department chairs, and program administrators (department coordinators). It also offers postings to its job board webpage and rental of its postal mailing list for one-time use only.
Eligibility
Employers in the psychiatry field (military and civilian)
Genetic testing companies
Job recruiters in the psychiatry field
Medical malpractice insurance companies
Psychiatric foundations
Psychiatric membership associations
Publishers
And more
Rates
eNewsletter/Job Board Webpage

Single ad | $1,000
eNewsletter Series of three | $2,000 (buy two, get one free)
Job Board posting/eNewsletter ad combination | Contact us for pricing

Postal Mailing List

One-time use | $900

List provided in Microsoft Excel format and includes postal mailing address only
To request a membership list, please send a copy or draft of the material you will be sending to members to the email address below. Please allow 72 business hours for approval.
Interested?
Email Executive Director Sara Stramel-Brewer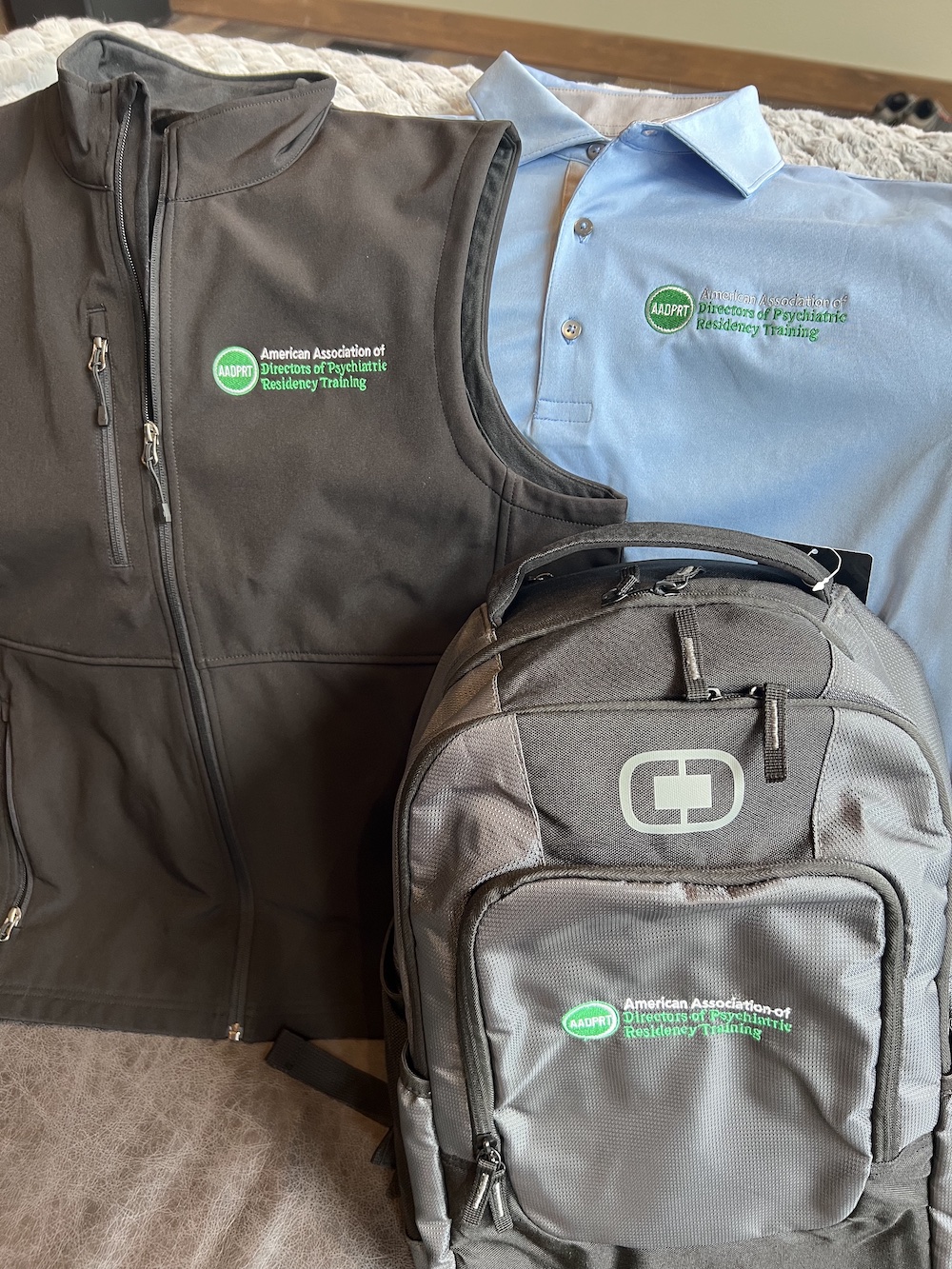 addprt swag store
Get swag.
Do good.
Proceeds benefit our Awards & Fellowships Program.