Membership FAQ
Membership FAQ
You've Got Questions. We've Got Answers.
Below are the most common questions asked about AADPRT membership. If you don't find your answer here, please contact the executive director.
---
How do I pay the membership fee?
AADPRT strongly encourages payment by credit card, however, checks are also accepted*. A membership isn't activated until payment is received and processed. For credit card payments, this is typically within 24-48 business hours. For check payments, this can take up to two weeks after payment is received. Check payments MUST be accompanied by the AADPRT system generated invoice in order to be processed.
*Checks no longer accepted beginning in 2023.
If I renew my membership by check, do I lose account access until the check is received?
No, you still have access to your account. However, your account will be deactivated after 8/31 if we have not received your check.
May I purchase additional copies of the Academic Psychiatry Journal?
Yes, if you would like more than the two complimentary Institutional Member copies (or one Affiliate Member copy) you may purchase additional subscriptions for $88 each through the membership system.
As a Program Administrator, how can I renew my Training Directors' accounts?
It is highly preferred that TDs renew their own accounts because there are some questions that are more personal in nature. Log in to your account, click "Members" on your dashboard, click on a member, click the Dues/Fees tab, click "Pay for member."

Do I have to be a member to be on the ListServ?
Yes, this is a member-only benefit.
I am both the general and child & adolescent training director at my institution. Do I need two individual memberships?
No, only one individual membership is required.
My institution isn't listed, how do I join?
You may join as an Affiliate Member or you can encourage your institution to join so long as it's accredited by ACGME. Then you can join as an Individual Member. To have your institution added, email Sara the institution name, physical address, and website address.
Are memberships transferable?
Unfortunately, memberships are not transferable. The membership belongs to the person so they may take it with them to their new institution.
If a training director leaves, how do I deactivate or remove his/her membership?
Email Sara. Note: deactivation will automatically occur in the system when a membership is not renewed by the 8/31 dues deadline and memberships do not need to be deactiviated unless the person leaves the profession.
As a Program Administrator, do I need to renew my membership even if my dues are complimentary?
Yes. If you don't renew your membership annually between 7/1 and 8/31, your account will be deactivated.
Can residents or fellows be members?
Unfortunately, no, we do not offer a membership option for residents or fellows.
May I pay by phone?
Unfortunately, this is not an option.

How do I join?
Visit the Training Director or Program Administrator membership page.
How do I access AADPRT's W9?
Click here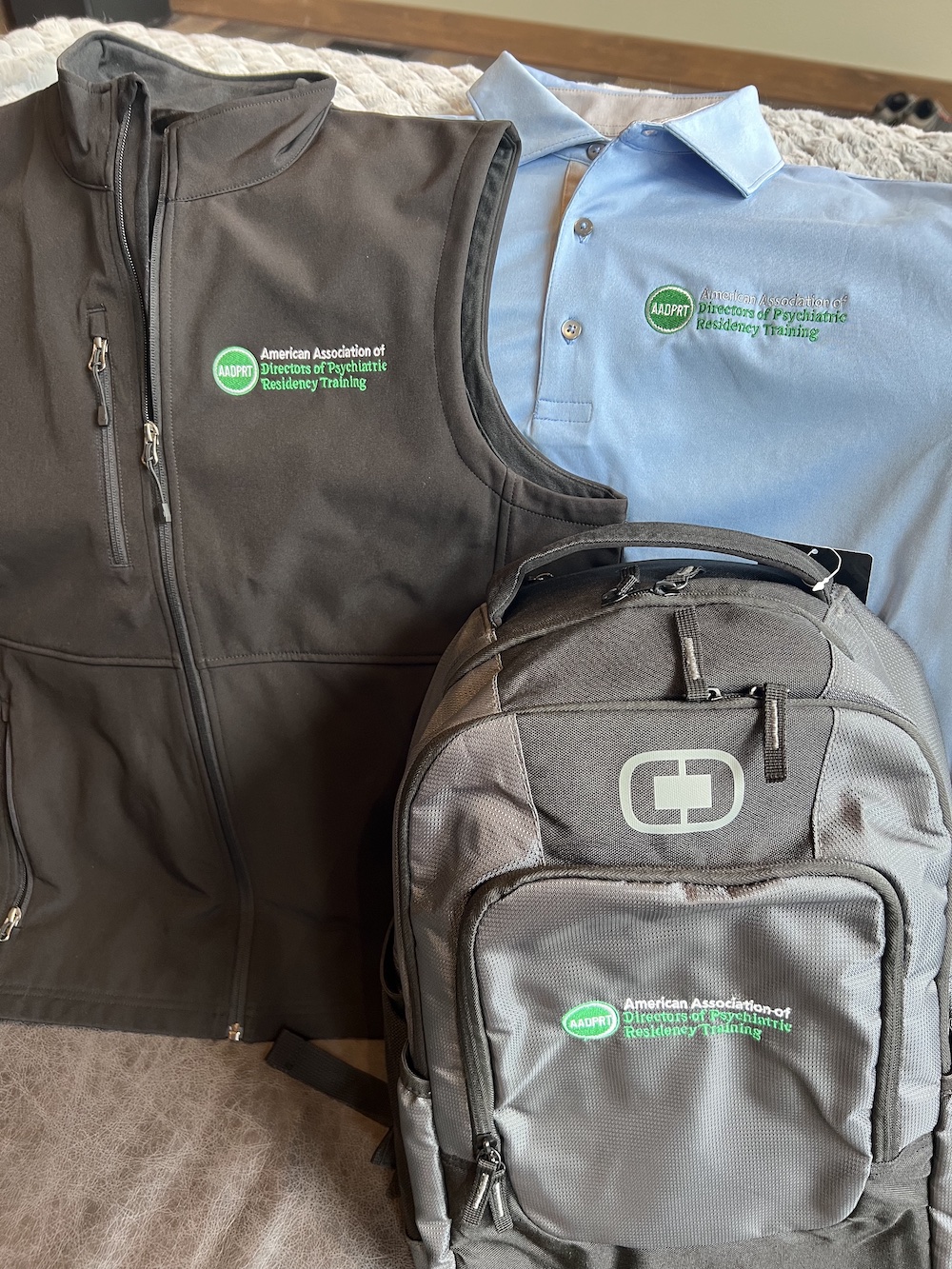 addprt swag store
Get swag.
Do good.
Proceeds benefit our Awards & Fellowships Program.