Anti-Racism and Diversity Resources
Anti-Racism and Diversity Resources
We Must be Allies
Updated: 3/1/2023 at 11:10am ET -- See links labeled "New" or "Updated" below.
Addressing racism demands that we call out violence and condemn police brutality. It also requires examining the cultural drivers that reinforce racism and white privilege in our own communities.
As educators overseeing the training of future psychiatrists, it is critical that we identify concrete ways to combat health disparities and provide culturally appropriate mental health care to all communities. As academic leaders in positions of influence, we have an obligation to raise awareness about systemic racism. We must not stay silent.
AADPRT is working on organizational race, equity, and inclusion inititives to become an active anti-racist and inclusive organization. These initiatives can be found in AADPRT's responses to the Race, Equity, and Inclusion Organizational Assessment conducted by Kenneth Hardy, PhD of the Eikenberg Institute. Log in to view the assessment (path: VTO > Work of the Organization).
LOG IN TO VIEW THE REI ORGANIZATIONAL ASSESSMENT (path: VTO > Work of the Organization)
***Information and resources on this page are intended to be helpful, but are not officially endorsed by AADPRT unless otherwise noted.
AADPRT endorses President Biden's statement from January 26, 2021
AADPRT Response to Administration's Proposed Changes to J1 Visas
AADPRT ENDORSES JUNE, 2020 AAMC STATEMENT
AADPRT ENDORSES SEPTEMBER, 2020 AAMC STATEMENT
Statements from Allied Organizations
Academy of Consultation-Liaison Psychiatry (ACLP)
APA/APAF Minority Fellows
American Association for Geriatric Psychiatrists
Association of Directors of Medical Student Education in PsychiatryAcademic Psychiatry Consortium
American Academy of Child and Adolescent Psychiatrists (AACAP)
American Academy of Psychiatry and the Law (AAPL)
American Psychiatric Association (APA)
American College of Psychiatrists
External Organizational Resources
APA Presidential Task Force to Address Structural Racism Throughout Psychiatry
APA Presidential Task Force on Social Determinants of Mental HealthAPA Diversity and Health Equity Resources
AAMC Diversity & Inclusion
AAMC Diversity, Equity, and Inclusion Competencies Across the Learning Continuum
AAMC MedEdPORTAL Anti-racism in Medicine Collection
ACGME - Diversity, Equity, and Inclusion
AACAP - Racism Resource Library
National Academies of Sciences, Engineering, and Medicine Resources on Diversity, Equity, and Inclusion
National Museum of African American History and Culture /Smithsonian
Articles | Apps | Books | Media | Resource Lists

DEIA Resources -- UPDATED 5/9/23
View Resources
Remembering George Floyd: Antiracism Strategies for Psychiatry GME
Read Article
Call for Collaboration: The Role of Accreditation in the Transformation, Accountability, and Sustainability of Education in Social Determinants of Health
Read Article
Focusing on Diversity: A Regional Internal Medicine Residency Viewpoint on Underrepresented Minority Support, Retention, and Mentoring
Read Article
Defeating Unconscious Bias: The Role of a Structured, Reflective, and Interactive Workshop
Read Article
Improving Diversity in Pediatric Residency Selection: Using an Equity Framework to Implement Holistic Review
Read Article
Experiences of Transgender and Nonbinary Physicians During Medical Residency Program Application
Read Article
Diversity, Inclusion, Culture, and Equity (DICE) Inventory
See Resource
Achieving Inclusion Excellence in Academic Medicine: Foundational Principles of Inclusion Excellence (FPIE) Toolkit​ ​​​​​​
See Resource
Understanding the Experiences of First-Generation Medical Students: Implications for a Diverse Physician Workforce
Read Article
Source: Academic Psychiatry
Diversity by Race, Ethnicity, and Sex within the US Psychiatry Physician Workforce
Read Abstract/Article
Source: Academic Psychiatry
Book lists on Racism, Race, Anti-Racism, Diversity/Inclusion, Health Equity, and Social Determinants of Health and Mental Health
View list
View list
Source: Francis Lu, MD
Kim Professor in Cultural Psychiatry, Emeritus, UC Davis
How Medical Education is Missing the Bull's Eye
Read Perspective
Source: The New England Journal of Medicine
Talking About Race
Web Portal
Source: National Museum of African American History and Culture/Smithsonian
Being Antiracist
Read Article
Source: National Museum of African American History and Culture/Smithsonian
Uprooting Whiteness [Supremacy & Domination]
View Resources
Source: Varies
Resources for Anti-racist Allyship
View Resources
Source: Varies
Series Published in APA's Focus Journal on Culture, Trauma, and Psychiatry
Trauma Informed Care and Cultural Humility in the Mental Health Care of People From Minoritized Communities
Source: APA's Focus Journal
Diversity and Inclusion in Psychiatry: The Pursuit of Health Equity
Source: APA's Focus Journal
Diversity, Equity, and Inclusion in Psychiatry
Source: APA's Focus Journal
Affirmative Care Across Cultures: Broadening Application
Source: APA's Focus Journal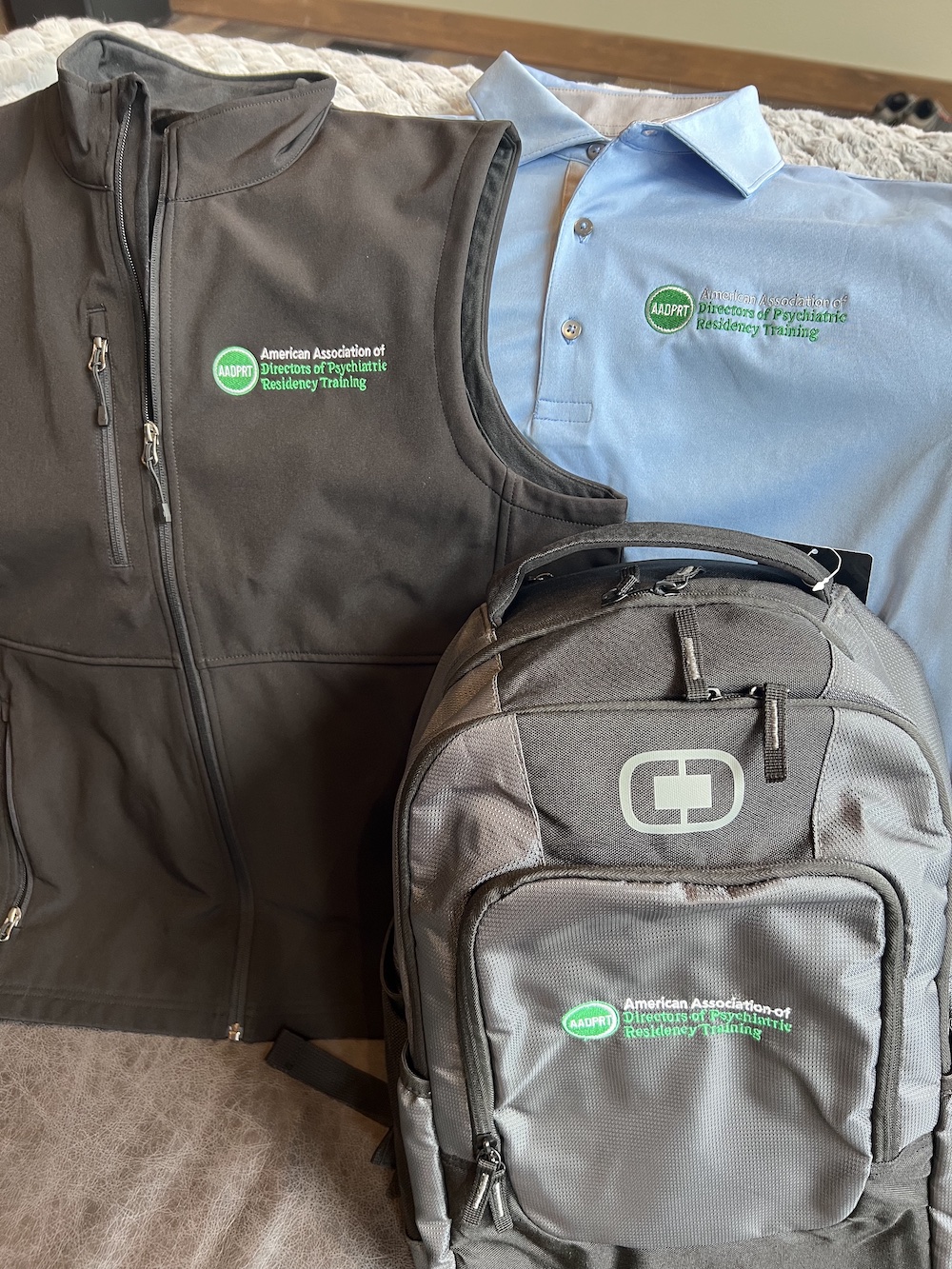 addprt swag store
Get swag.
Do good.
Proceeds benefit our Awards & Fellowships Program.