Psych Residency Program Director Opportunity in Northern California
Educator-first jobs (>/= .2 FTE for teaching/supervising)
Application Deadline: December 31, 2024
Psychiatry Residency Program Director Opportunity in Northern California
Dignity Health St. Joseph's Medical Center is currently seeking an experienced Program Director for our ACGME accredited Psychiatry Residency Program which began in 2021. We are a community-based program in partnership with Napa State Hospital with a mission to train psychiatrists who provide the highest quality of care. The program currently has seven (7) residents per year and is growing to ten (10) residents per year in academic year 23-2024. Psychiatry is one of nine successful residency programs that have started at this facility in the last five years which include Family Medicine, Internal Medicine, Emergency Medicine, Anesthesia, Urology, Neurology, Transitional Year, and Orthopaedic Surgery.
As the Program Director, the candidate will have the opportunity to continue to grow and develop the program where there are also plans to start fellowships in Child & Adolescent psychiatry and Addiction Medicine.
Responsibilities:
Overseeing and ensuring the quality of didactic and clinical education for all sites that participate in the Psychiatry Residency Program

Implement and enforce all ACGME standards and requirements

Establish the strategic direction of the program

Maintain and continually improve the quality of training within the Psychiatry Residency Program.
Additionally, the Program Director works collaboratively with physician leaders, administration, and staff to improve clinical outcomes. The Program Director must dedicate at least 50 percent of his or her time, (at least 28 hours per week or 1,400 hours per year) to program administration, evaluation, teaching, resident precepting, and scholarship. In addition, the Program Director is also required to spend additional time, not included in the 1,400 hours per year total, in direct patient care, independent of the residents.
Job Highlights:
Clinical appointments in Adult, Pediatrics, Consult-Liaison, Inpatient, and/or Outpatient psychiatry are available

State of the Art Training Facility

H1B Visa sponsorship considered

Employed with highly competitive salary and benefits

Guaranteed Base Salary + Sign-On Bonus + Relocation

100% Of Health Insurance Paid for Provider

401K, Generous PTO, CME, Malpractice, Disability, etc.

Academic rank for this position will be commensurate with the applicant's experience and academic background through Touro University, California

Primary training sites are St. Joseph's Medical Center, a 355 - bed Acute Care hospital, St. Joseph's Behavioral Health, a 34 - bed Psychiatric Hospital, and Napa State Hospital
Professional Qualification/Experience:
Five (5) years' experience as a practicing Psychiatry Physician.

Two (2) years' experience as core faculty member in an ACGME-accredited Psychiatry Residency Program.

Demonstrated leadership in teaching; experience in community-engaged health care research.

Demonstrated instructional and presentation skills.

Current ACLS and BLS (we can provide recertification, if needed)
Education/Certifications/Licensure:
MD or DO degree.

Current Board Certification in Psychiatry (ABPN certified).

Unrestricted State of California Medical License (current or eligible) and DEA number.
Personal Characteristics:
A personality and style that is grounded in partnering, collegiality, and consensus building, coupled with the ability to make and stand by decisions.

An entrepreneurial spirit to engage collaborators to attract highly qualified and committed trainees and faculty.

Person of personal and professional integrity, principle and knowledge, earning respect and support when making difficult decisions and choices.

Strong, mature leader with the ability and willingness to make difficult decisions and choices and communicate those decisions clearly to all constituencies.
Location:
Stockton sits attractively within two hours or less from San Francisco, Napa Valley, Monterey/Carmel, Yosemite National Park, and Lake Tahoe and is one of California's fastest-growing communities with a dynamic, multi-ethnic, and multi-cultural population of nearly 370,000. With a lower cost of living, Stockton boasts tree-shaded streets, beautiful parks, golf courses, bicycle paths and the Delta, which provides thousands of miles of waterways for water skiing, sailing, and other water activities. You'll find opportunities to enjoy music, theater, dance, literary events, and local opera and symphony groups. Stockton is home to several well-known institutions of higher learning, including the University of the Pacific and California State University Stanislaus-Stockton.
St. Joseph's Medical Center was recently named one of America's 250 Best Hospitals by Healthgrades in 2023 for Patient Safety and Excellency. St. Joseph's was also recognized by Fortune as one of the Top 100 Hospitals and also one of the Top 25 Teaching Hospitals in the nation, in 2022.
Contact Information:

Suzanne Adam
Business Development Supervisor
Suzanne.Adam@DignityHealth.org
St. Joseph's Medical Center, Dignity Health
1800 North California Street
Stockton, CA 95204
209-467-6532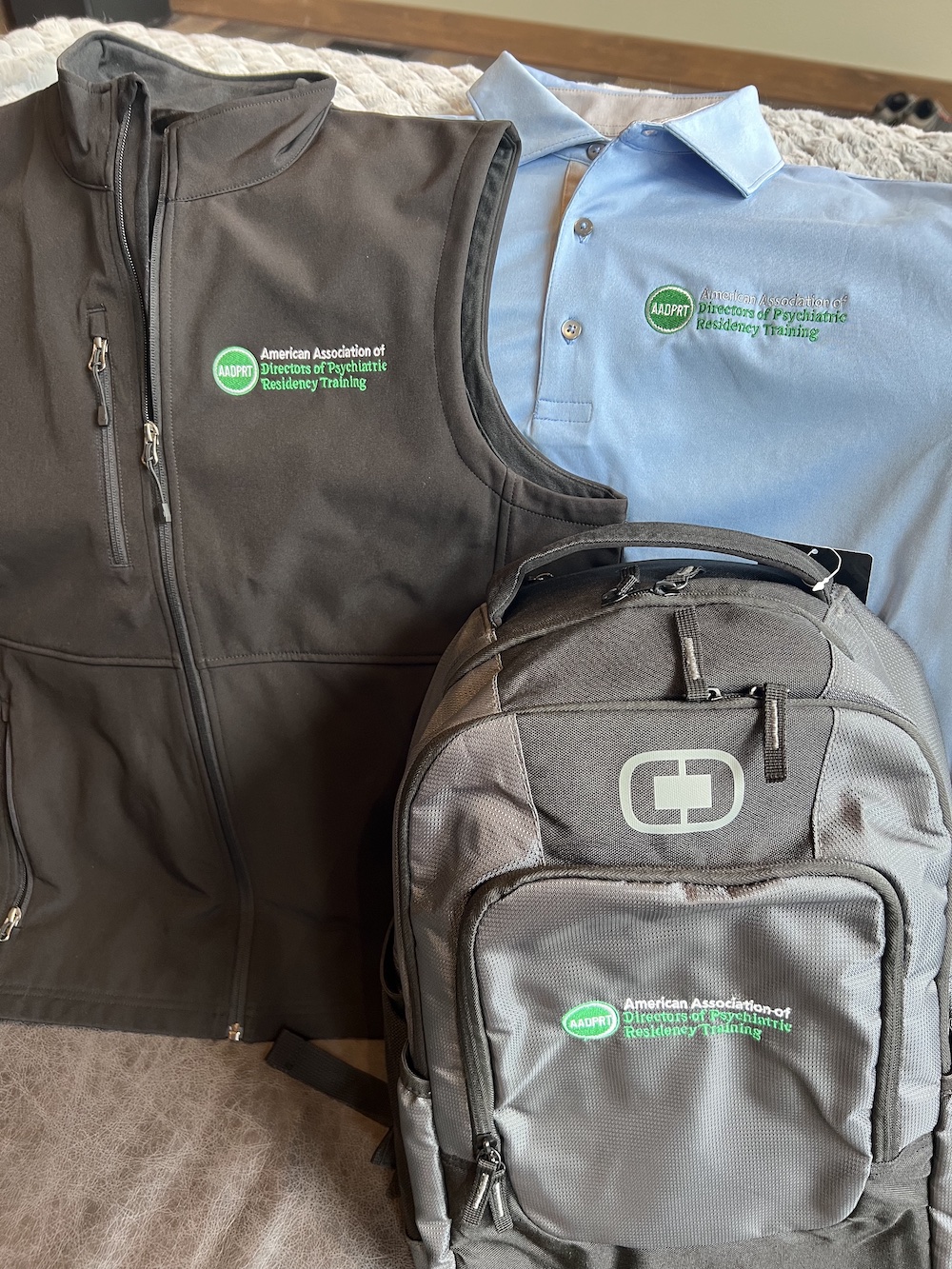 addprt swag store
Get swag.
Do good.
Proceeds benefit our Awards & Fellowships Program.