Program Director
Educator-first jobs (>/= .2 FTE for teaching/supervising)
Application Deadline: August 31, 2024
The Harvard South Shore Psychiatry Program is an ACGME-accredited residency that is one of only two residencies to be sponsored by the VA. It is affiliated with the VA/Harvard Medical School Department of Psychiatry and enjoys a rich clinical environment and strong faculty dedicated to clinical research and teaching.

VA Boston is a top-ranked tertiary referral academic medical center dually affiliated with Harvard Medical School (HMS) and Boston University School of Medicine (BUSM). BHS includes three major medical centers and five community-based clinics serving over 65,000 Veterans annually. BHS provides the full spectrum of well-integrated and patient-focused inpatient, residential and specialty outpatient services for Veterans. Areas of expertise include programs for posttraumatic stress disorders, addictions, serious mental illness, women's mental health, and treatment for returning Veterans from Iraq and Afghanistan. VA Boston enjoys the largest research portfolio of any VA medical center with basic, translational, and clinical research programs in mental health funded by NIH, VA, and Department of Defense.
Qualifications:
Applicants should have at least five years of major administrative and leadership experience in Graduate Medical Education and have strong interpersonal, clinical, and leadership skills. BC in General Psychiatry, qualifications for academic appointment at HMS or BUSM, a commitment to serving Veterans, strong clinical teaching and supervisory skills, and a desire to work as part of an exceptional interprofessional team.
The VA Boston Healthcare System is an Affirmative Action / Equal Employment Opportunity employer. Women, under-represented minority candidates, Veterans and their family members are strongly encouraged to apply. The successful candidate must be a US Citizen. This position offers a highly competitive VA salary, a generous leave and benefits package, Educational Debt Reduction Program and a faculty appointment commensurate with your experience.
Please email your letter of interest, CV, and three references to BostonPsychiatryPositions@va.gov
Learn about VA Boston Healthcare System at: http://www.boston.va.gov/
Affirmative Action/Equal Opportunity Employer
Contact Information:

Sarah Yasmin
Chief of Psychiatry, Interim Program Director Harvard South Shore Residency Program
BostonPsychiatryPositions@va.gov
940 Belmont Street, 116A
Brockton, MA 02301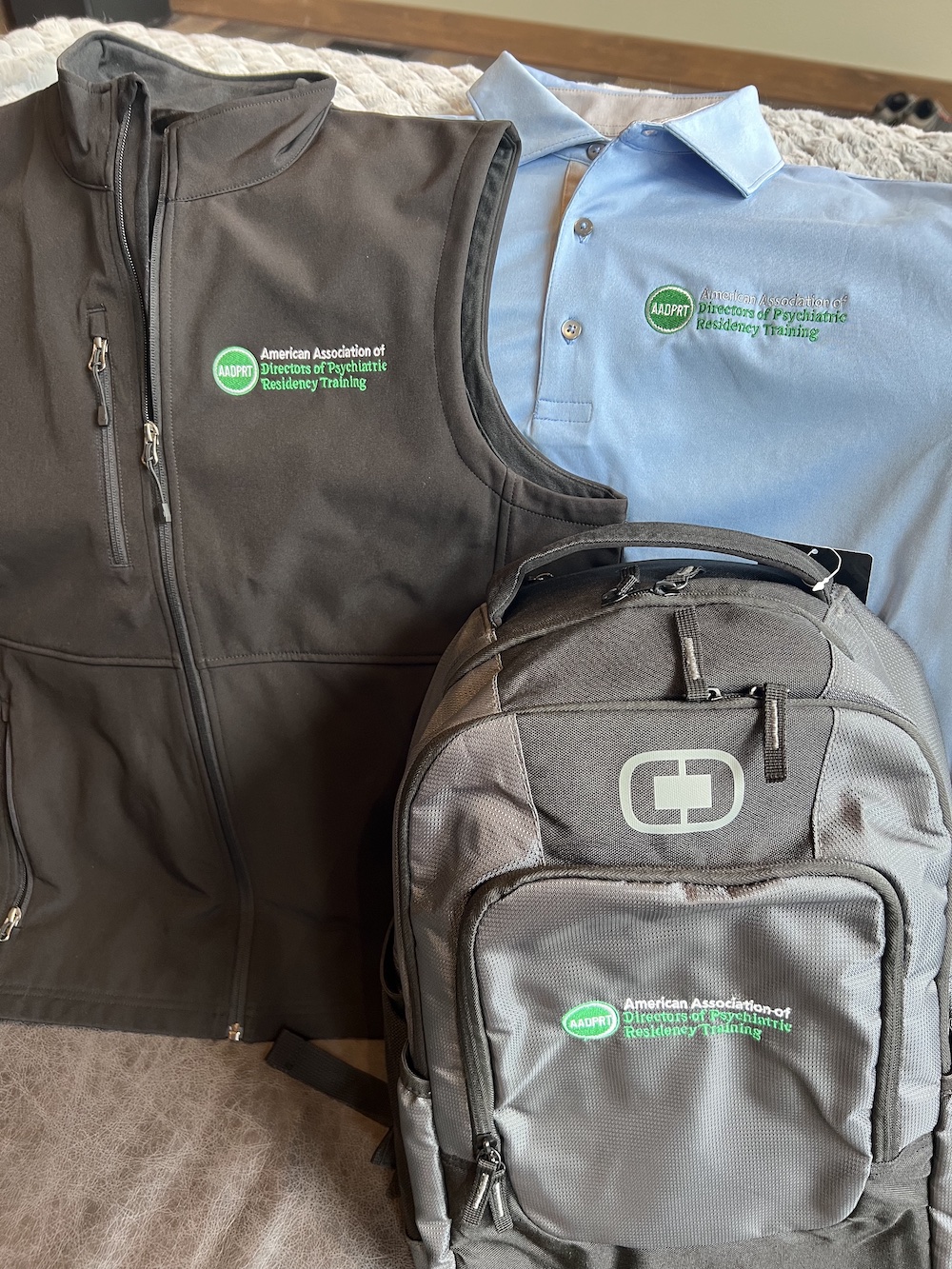 addprt swag store
Get swag.
Do good.
Proceeds benefit our Awards & Fellowships Program.