Program Director of Residency, Clinical Assistant/Associate/Professor
Educator-first jobs (>/= .2 FTE for teaching/supervising)
Application Deadline: December 31, 2023
The University of Florida Department of Psychiatry is seeking a motivated and dynamic Assistant/Associate or Full Professor to join the team as a full-time (1.0 FTE), tenure or non-tenure accruing position as the Residency Program Director. The Residency Program Director will be responsible for clinical oversight and administration of the ACGME Residency Program for 44 residents actively participating in the treatment of patients in all psychiatry and sub-specialty areas.
The Residency Program Director (RPD) has overall responsibility, authority, and accountability for administration and operations; teaching and scholarly activity; resident recruitment and selection; evaluation, promotion, and discipline of residents; supervision of residents; and faculty development in the context of program training needs. The RPD is responsible for the development of a training program plan that includes objectives related to competencies based upon the ACGME common and specialty-specific program requirements. Some of the general responsibilities include assigning resident clinical rotations to ensure progressive responsibility, annual review of the program (in collaboration with the Program Evaluation Committee) to assess the quality of both the experiential and didactic curricula of the educational program, assessment of each clinical teaching unit in proportion to the number of teaching staff and house staff for appropriate patient and professional services, establishment of a mechanism to provide career planning and counseling for residents, selection of candidates for admission to the program, in accordance with the institutional Graduate Medical Education Committee, assessment of performance for each resident including post-graduate training verification, supervision and evaluation of associate program directors, faculty, and staff members, and ensure compliance with institutional and accrediting agency requirements. In addition, the RPD must comply with all the duties specified within the ACGME training requirements, as well as, be familiar with and comply with Review Committee policies and procedures as outlined in the ACGME Manual of Policies and Procedures. The RPD is provided with a minimum of 0.5 FTE for administrative (non-clinical) duties related to the program. Provision of patient care services through clinical teaching and direct patient care is also a core part of the role. Experience in working with student learners and residents is required. Collaboration within and across clinical departments is strongly encouraged and interest and participation in interdisciplinary research is welcomed.

In addition, faculty in the Department of Psychiatry are engaged in clinical and scholarly collaborations throughout UF and nationally that afford rich opportunities for career development. The Department of Psychiatry offers extensive opportunities for clinical research/ scholarly collaborations. There is also opportunity for program development involving specialty inpatient treatment and outpatient services and consultation. As a faculty member in the College of Medicine, the candidate will also contribute to its educational mission by participating in graduate and/or undergraduate medical education, particularly the teaching of psychiatry fellows, general psychiatry residents, and medical students during rotations and didactic teaching. Finally, the successful candidate must be willing to engage in service at the level of the department, college, and larger profession and demonstrate a strong commitment to issues of diversity, equity, and inclusion.
The successful applicant for this position will report to the Chair in the Department of Psychiatry.
To apply: https://explore.jobs.ufl.edu/en-us/job/525357/program-director-of-residency-clinical-assistantassociateprofessor
Contact Information:

Aracelys Chang
PSYCH-HR@ad.ufl.edu
1329 SW 16th Street
4th Floor, Box 103424
Gainesville, FL 32610
352-594-4325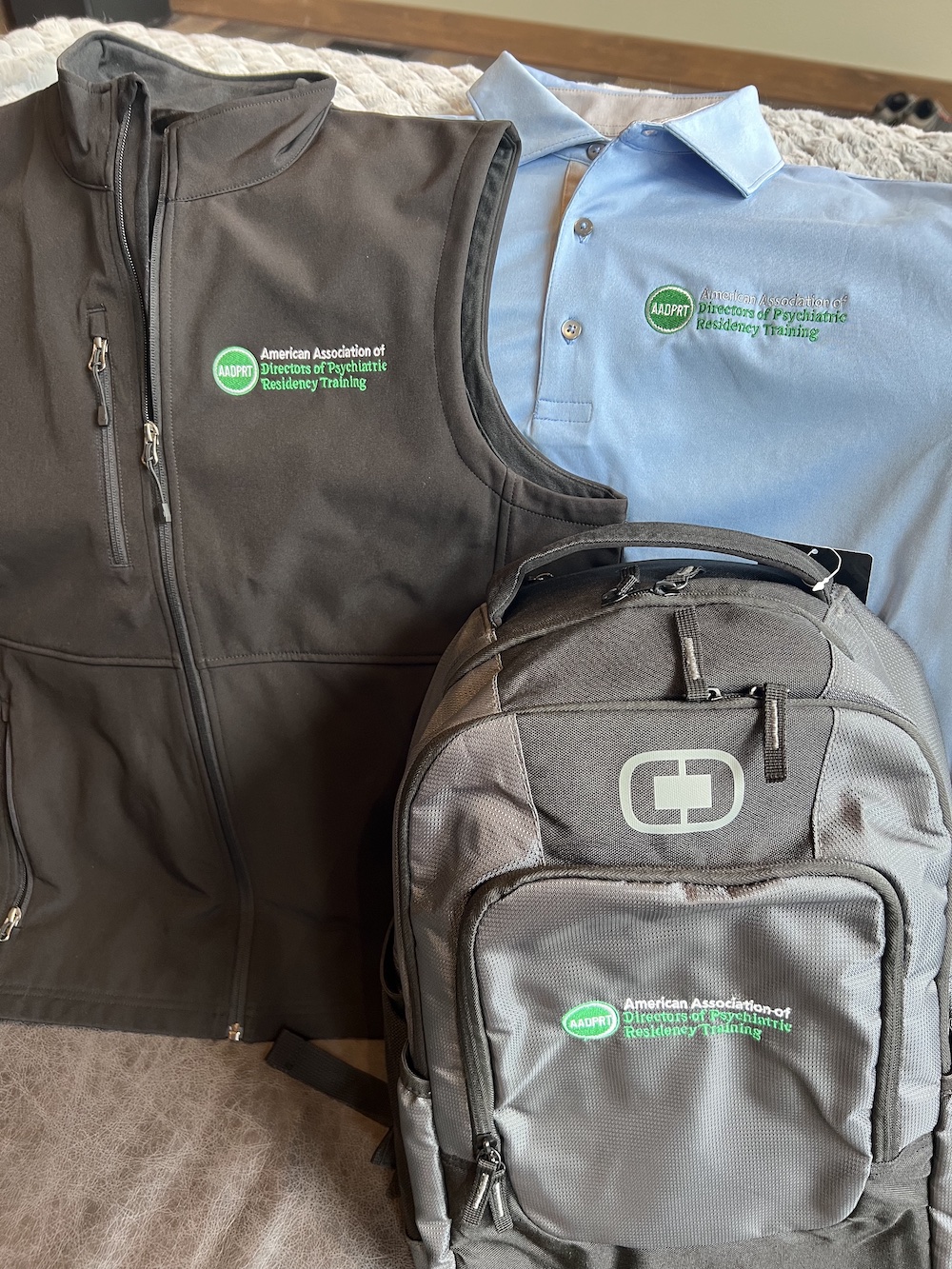 addprt swag store
Get swag.
Do good.
Proceeds benefit our Awards & Fellowships Program.