Award Detail
Award Detail
Lucille Fusaro Meinsler Program Administrator Award
Submission Deadline: September 14
11:59pm CT.

Submissions accepted August 3 - September 14, 2023.
AADPRT recognizes the outstanding skills that psychiatry residency and/or fellowship Program Administrators possess and utilize in the day-to-day management of a residency program. The winner of this award will have travel expenses covered to attend the AADPRT Annual Meeting (registration, three hotel nights, airfare) and be recognized for their important role in working in this field.
Eligibility requirements

Five years experience as a psychiatry Program Administrator
Attendance at one AADPRT meeting or other national or regional meeting in the past two years
AADPRT member institutions in good standing may nominate one Program Administrator from each of their programs (i.e., general, child & adolescent, subspecialty)
Objective
To honor an outstanding Program Administrator who possesses outstanding leadership and interpersonal skills and who demonstrates innovative approaches in managing a psychiatry training program.
Nomination Must Include:
Complete online application

(

view sample

)

Letter of recommendation from Program Director




Letter of recommendation from residents/fellows

Letter of recommendation from someone involved in graduate medical education who can comment on the nominee's excellence as a program administrator.




Candidate Personal Statement

Candidate Resume


Program directors and institutions of program administrators submitting nominations must be members in good standing with AADPRT (i.e. current institution and individual membership dues must be paid).
Selection Process
The LFM Award Committee consists of roughly nine members including AADPRT's Membership Committee Chair. The committee will evaluate the nominees based on the following criteria:
Demonstrate outstanding communication and interpersonal skills
Demonstrate commitment to the education and development of residents or fellows:
a. Through excellence in administrative management of the residency program
b. Through creativity and ability to prioritize and manage multiple administrative tasks
Demonstrate originality in improving an aspect of the residency program
Participate at a national or regional level in Program Administrator meetings
Plans for future contributions
A confirmation email will be sent TO THE SUBMITTER ONLY (training director) when the complete electronic submission is received. If the training director does not receive a confirmation within two business days, send an email to exec@aadprt.org.
All requests for confirmation must be received before the deadline. Materials will not be accepted or considered after the deadline.
Submission Deadline: September 14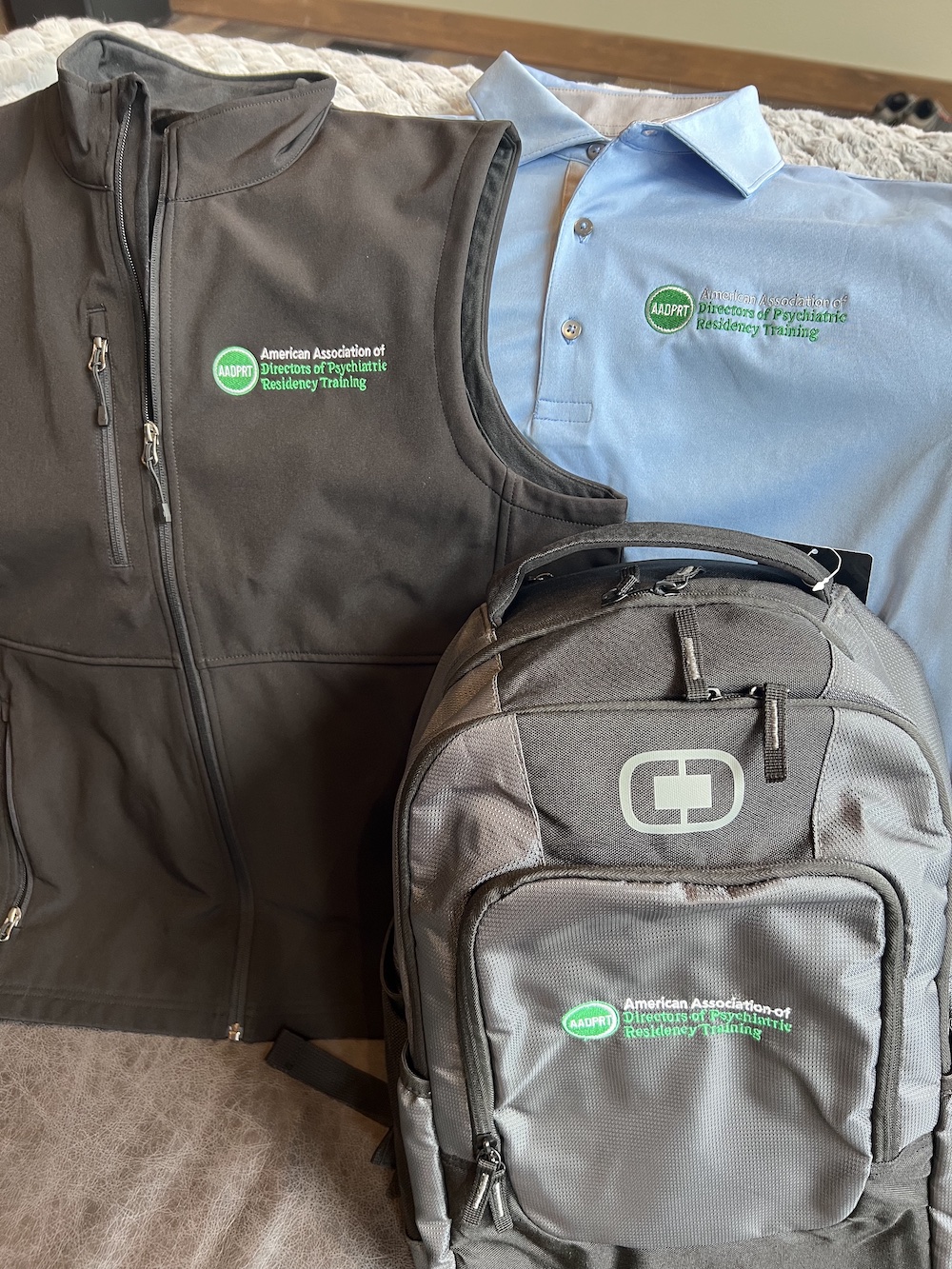 addprt swag store
Get swag.
Do good.
Proceeds benefit our Awards & Fellowships Program.