Award Detail
Award Detail
George Ginsberg Fellowship Awards
Submission Deadline: September 14
Deadline: 9/14/23, 11:59pm CT
T
Information has not yet been updated for the 2023 award. Check back July, 2023, for updated information. Submissions accepted August 3 - September 14, 2023.

The AADPRT/George Ginsberg Fellowship, funded by AADPRT, acknowledges the excellence and accomplishments of outstanding residents interested in education and teaching who are pursuing careers as clinician-educators and/or academic administrators.

Fellowships will be awarded to five outstanding applicants. Winners will be invited to attend the AADPRT Annual Meeting at AADPRT's expense. Opportunities will be given for Ginsberg fellows to continue to develop their interest in teaching and education or subspecialty residency.
As of fall 2023
The Ginsberg Award will require a proposal for an educational initiative (e.g. curriculum, program development, research, etc.) instead of review of completed teaching materials. The selection process will evaluate the proposed project based on gap analysis, innovation, feasibility, and outcome measures. Awardees will be limited to PGY 1-3s, CAP1 fellows and those PGY 4s committed to a fellowship during which time the project can be completed. Awardees will be assigned an AADPRT mentor with whom they will work throughout the year on the project and be encouraged to submit their work as a poster or workshop at the subsequent Annual Meeting.
Objectives:
The objectives of the fellowship include enhancing the trainees':

Familiarity with national psychiatric and psychiatry residency training issues
Psychiatric educational and administrative advocacy, knowledge, skills, and engagement
Professional identity and career development plans
Educational leadership and teaching skills
Engagement in educational scholarly activities, including research, initiatives, and publication
Professional network
Nomination Guidelines
Eligibility
The candidate must:
Be in an approved general or child and adolescent psychiatry residency program or in a psychiatry subspecialty fellowship
Be a resident or fellow at time of nomination and award presentation (March of the following year)
Demonstrate excellence in teaching
Intend to pursue a career as a clinician educator and/or academic administrator.
The institution:
May submit only one (1) nomination per eligible year (e.g. institutions may not submit a general residency nomination and a subspecialty nomination or multiple subspecialty nominations).
Exclusions
Institutions whose nominees have received AADPRT/George Ginsberg Fellowships are

ineligible

to nominate candidates for the next two (2) nomination cycles (e.g. if submitted in fall of 2022 (won in 2023), the institution may not submit another Ginsberg application until fall of 2025).
Nomination Must Include:
1. Completed online form (view sample form). The nomination system is open to AADPRT training director members only.

2. Nominating letter from training director or department chair (similar in substance to "Dean's Letter" with specific sections on clinical skills in residency, involvement in teaching and/or curriculum development, and leadership related to teaching). Letters may include evaluations of clinical rotations and teaching as well as comments from other faculty members. The letter should include approval to attend the AADPRT Annual Meeting.
Nomination Letter Sample

3. Candidate statement of interest outlining experiences to date that have led to their application, their overarching philosophy of education, and career aims (800 word limit)
Statement of Interest sample

4. Applicant's Curriculum Vitae - Please use the AADPRT Biosketch Template for the applicant's CV. There is also a sample CV for guidance. This is based on the NIH biosketch.
Biosketch Template
Biosketch Sample
5. Sample of candidate's teaching materials: e.g., outlines of talks, PowerPoint slides, syllabi of courses (ABSOLUTE limit of ten pages—reviewers will not look at additional pages)

Teaching Material Sample
Program directors and institutions of residents submitting nominations must be members in good standing with AADPRT (i.e., current institution and individual membership dues must be paid).

Selection Process
The Ginsberg Awards Committee consists of seven (7) members -- one regional representative from each region. The committee will select five (5) fellows from the seven regions. The two (2) regions with the fewest applicants will be combined with other regions to create five (5) groups of comparable size from which to select the fellowship winners.
Applications will be evaluated in the following areas:

1. Excellence in patient care
2. Involvement in teaching and/or curriculum development
3. Leadership
4. Scholarly activity (such as publications or workshops) with an education focus
5. Quality/creativity of teaching materials
6. Quality of the statement of interest
The online nomination system is open to Training Director Members only.
Please upload all necessary documents as one PDF.
A confirmation email will be sent TO THE SUBMITTER ONLY (training director) when the complete electronic submission is received. If the training director does not receive a confirmation within two business days, send an email to exec@aadprt.org.
All requests for confirmation must be received before the deadline. Materials will not be accepted or considered after the deadline.
Submission Deadline: September 14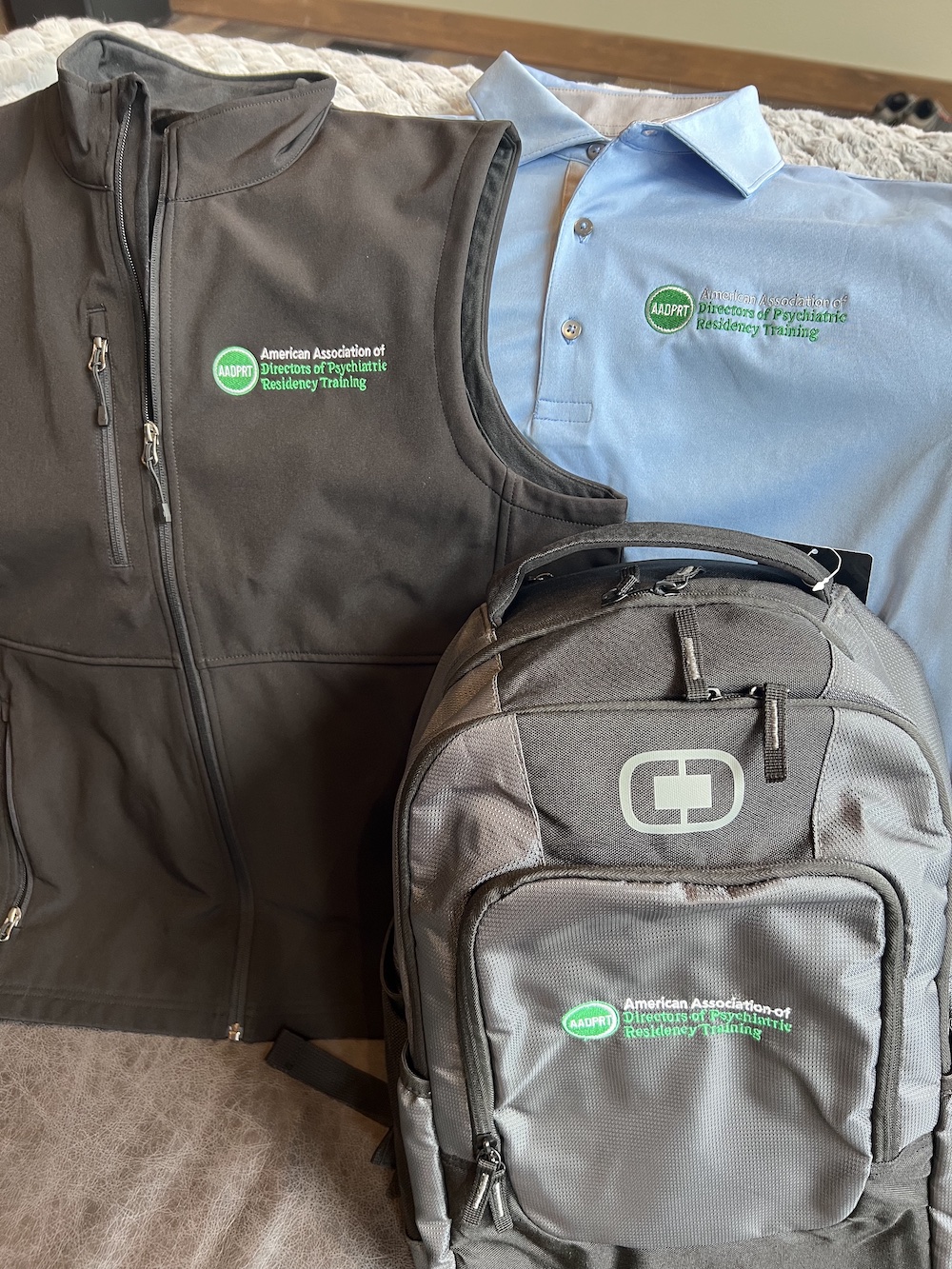 addprt swag store
Get swag.
Do good.
Proceeds benefit our Awards & Fellowships Program.