Vice Chair Education
Educator-first jobs (>/= .2 FTE for teaching/supervising)
Application Deadline: March 20, 2024
The Institute of Living at Hartford Hospital is marking 200 years of history. At this unique moment, we are seeking an experienced psychiatric educator for the role of Vice-Chair, Education, in the Department of Psychiatry. The Institute of Living (IOL) at Hartford Hospital is part of Hartford HealthCare's Behavioral Health Network (HHC BHN), the largest and most comprehensive behavioral health system in New England. We have a new opportunity available for a BE / BC Psychiatrist to join our cohesive multidisciplinary team at the IOL at Hartford Hospital, a 938-bed tertiary teaching hospital, located in Hartford, CT.
Some highlights of this opportunity include:
- Departmental Leadership role with educational, and research oversight at a freestanding academic center with several endowed research centers and training programs in psychiatry, child/adolescent psychiatry, consultation psychiatry, addiction medicine, psychology, and nursing.
· The Vice-Chair, Education/Psychiatrist will be responsible for stewardship and oversight of our multi-disciplinary educational mission including continuing professional education as well as our general psychiatry residency, child/adolescent fellowship, consultation/liaison fellowship, and addiction medicine fellowship. They will also collaborate with other leaders involved in our psychology training programs, nurse-practitioner training, and addiction-medicine fellowship.
· The Vice-Chair, Education/Psychiatrist will provide support and mentorship to the IOL's Program Directors, Associate Directors, and Assistant Directors in educational leadership roles.
· The Vice-Chair, Education/Psychiatrist will participate in patient care, direct resident supervision and didactic teaching, joining a mature and collegial faculty peer group.
· Applicants will be eligible for academic appointment through our affiliation with the University of Connecticut School of Medicine.
· Candidates with a research background will have access to educational research infrastructure.
· Although it is not required, preference will be given to candidates who have advanced training/experience in medical and/or health professions education.
For more details, please contact,
Javeed Sukhera, MD, PhD, FRCPC (he/him/his)
Chair of Psychiatry, Institute of Living
Chief of Psychiatry, Hartford Hospital
Javeed.Sukhera@hhchealth.org
Contact Information:

Javeed Sukhera
Chair/Chief of Psychiatry, Institute of Living at Hartford Hospital
Javeed.Sukhera@hhchealth.org
200 Retreat Avenue
Hartford, CT 06106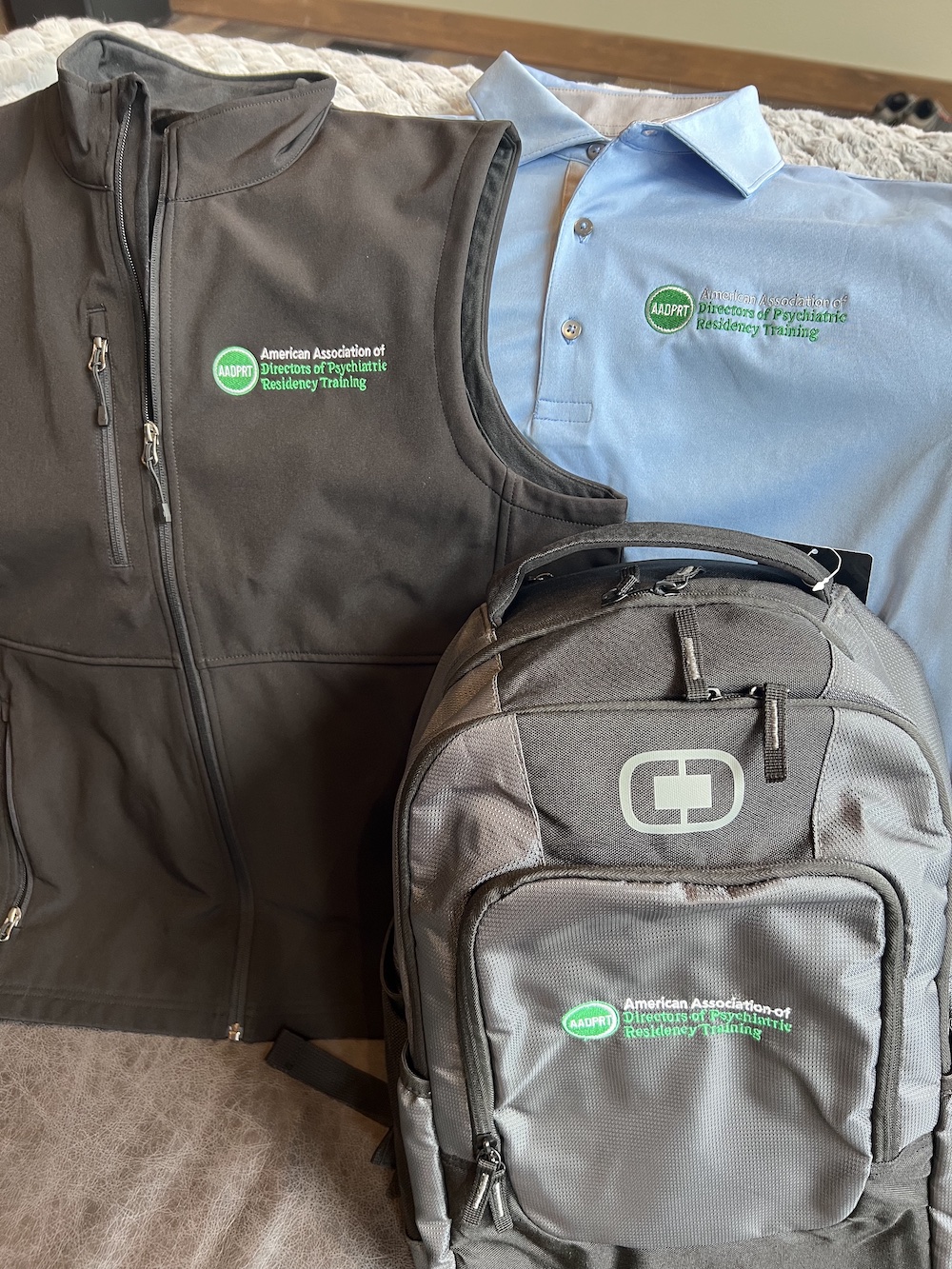 addprt swag store
Get swag.
Do good.
Proceeds benefit our Awards & Fellowships Program.