Outpatient Psychiatrist (0.7)
Application Deadline: June 30, 2023
Department Overview
Commensurate with qualifications, experience and internal equity

Oregon Health & Science University (OHSU) Department of Psychiatry welcomes you to consider joining our growing ambulatory clinic. We are seeking a full-time Board Certified Adult Outpatient Psychiatrist to join our team in the provision of psychiatric care and resident supervision.

The OHSU Adult Outpatient Psychiatric Clinic is located at OHSU's academic campus in SW Portland and is comprised of 9 psychiatrists, 3 PMHNPs, 4 psychologists, 3 neuropsychologists and 20-24 residents (PGY2-PGY4). We offer expert consultation, evaluation, and treatment for a wide variety of mental health conditions including: mood and anxiety disorders, OCD, trauma-related disorders, somatic symptom disorders, ADHD and others. We are highly committed to measurement-based care as a supporting piece of patient evaluation and engagement, and have partnered with a 3rd party to collect measures and integrate with the EPIC EMR. The clinic has robustly supported telecare during the COVID-19 pandemic, and plans to continue offering providers the opportunity to work remotely for a portion of their FTE on an ongoing basis.

An ideal candidate is a dynamic physician who embraces diversity, equity and inclusion in their growth as a clinician and teacher. We seek providers who take interest in complex cases and quality improvement efforts. As we are an academic center, we seek those driven to seek out and integrate current evidence and scholarly findings into their practice and teaching.
Function/Duties of Position
Build and maintain an outpatient continuity clinic (combination of in-person and telehealth visits). Appointment times for intakes and consultations are 60-90 minutes, 30 minutes for medication management with 60-minute slots available for psychotherapy or at provider discretion for complex case management. Providers have the flexibility to follow-up with patients as frequently as is felt appropriate to provide the best quality of care.

Provision of psychotherapy is optional and limited to 0.1FTE. Outpatient psychiatric consultations are encouraged at 0.1FTE (2 consults per week). Clinical education of residents varies depending on desired role and will comprise up to 0.1FTE. Time for administrative tasks and approved scholarly and research activities will be built into your schedule.

Faculty take call 2-3 weeks per year. Call is comprised of in-person coverage of the inpatient C/L psychiatric services on weekend mornings (staffing with residents in-person) followed by after clinic hours call (supporting residents by phone) for the remainder of the week.

Faculty are expected to participate in monthly departmental and clinic meetings and attend weekly, CME-accredited Grand Rounds/M&M presentations.
Required Qualifications
Additional role available – Medical Director of the Resident Outpatient Psychiatric Clinic:

An additional role is available to an experienced educator, administrator, and outpatient psychiatrist in directing our Resident Outpatient Psychiatric Clinic (ROPC). The ROPC serves as a core training site for residents and plays a critical role in residents becoming competent outpatient providers.

The role includes 0.1 FTE of administrative time as well as 0.1FTE for direct observation and supervision of trainees. Duties include: overseeing curriculum for the rotation, overseeing resident schedule and supervisor assignments, screening referrals for appropriateness for training clinic, directing the onboarding and orientation of incoming residents, facilitating clinic closures for graduating results, overseeing evaluation of faculty teaching and supervision, liaising with the program re: resident performance.

The position reports directly to the OHSU Adult Outpatient Psychiatry Clinic medical director and manager and collaborates with the residency program director.

Position Conditions/Qualifications:

Must be MD/DO and must be BE/BC in Psychiatry.

Graduate of a ACGME-approved Psychiatry Residency.

Eligible to obtain unrestricted medical license for the state of Oregon.

Additional experience with clinical education of trainees preferred.
Additional Details
Apply here online. Please be sure to upload a cover letter and CV.

The recruitment process will include brief meetings with 1) the clinic medical director 2) the clinic manager and a staff member and 3) a panel of 2-3 teaching faculty. Ideal candidates will then be invited to participate in a resident supervision session prior to meeting with the Chairman of our department.

2022-16746

For more information and a complete opportunity overview, please email Kathryn Brant at brantk@ohsu.edu
All are welcome
Oregon Health & Science University values a diverse and culturally competent workforce. We are proud of our commitment to being an equal opportunity, affirmative action organization that does not discriminate against applicants on the basis of any protected class status, including disability status and protected veteran status. Individuals with diverse backgrounds and those who promote diversity and a culture of inclusion are encouraged to apply. To request reasonable accommodation contact the Affirmative Action and Equal Opportunity Department at 503-494-5148 or aaeo@ohsu.edu.


As an organization devoted to the health and well-being of people in Oregon and beyond, OHSU requires its employees to be fully vaccinated against COVID-19.
Contact Information:

Asha Jetmalani DO
Outpatient Clinic Director
jetmalas@ohsu.edu
3181 SW Sam Jackson Park Rd.
Mail Code: OP02
Portland, OR 97239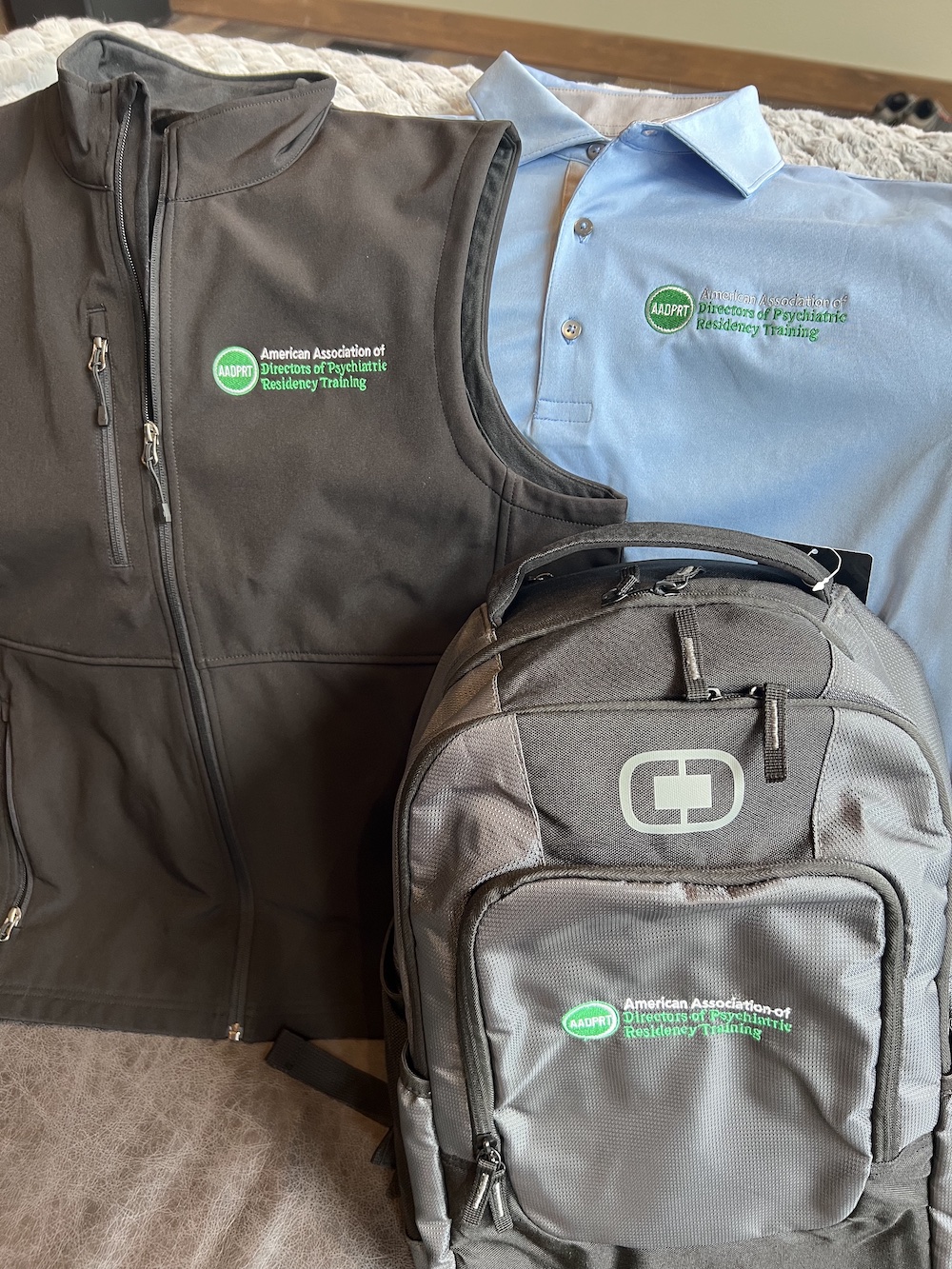 addprt swag store
Get swag.
Do good.
Proceeds benefit our Awards & Fellowships Program.