Program Director
Application Deadline: June 30, 2023
The Department of Psychiatry and Behavioral Sciences at the George Washington University Medical Faculty Associates (MFA), a non-profit clinical practice group affiliated with the George Washington University, is seeking an early career academic psychiatrist at the instructor or assistant professor rank level with a strong interest in developing a career in psychiatry residency training administration. This is a non-tenure track position supported by an endowed professorship funded to support the development of a junior faculty member's knowledge, skills, and experience in residency training administration. In addition to serving as the associate program director (APD) of residency training, the faculty member would be expected to assume clinical, teaching, and/or research activities consistent with the interests of the faculty member and the needs of the department.
Responsibilities: Working in tandem with and reporting to the program director (PD), the APD will support the PD in the organization, implementation, and supervision of the training program. These duties will include, but not be limited to: resident selection, orientation, evaluation, and remediation; curriculum development; program evaluation, accreditation, and improvement; supervision of residents; resident education in the context of patient care; and scholarship activities. Additional responsibilities will include serving on department residency training committees, as well as providing clinical service, medical student teaching, and advising along with the potential for clinical research.
The APD must participate in academic societies and in educational programs designed to enhance their educational and administrative skills.
Minimum Qualifications: Applicants must be license-eligible in the District of Columbia and be Board certified or Board eligible in General Psychiatry.
Application Procedure: To be considered, please complete an online faculty application at https://www.gwu.jobs/postings/96027, and upload a cover letter describing your interest in the position, qualifications and relevant experience, and curriculum vitae. You will be asked to provide contact information for three references. Only complete applications will be considered. Review of applications will begin on October 1, 2022, and will continue until the position is filled. Employment offers are contingent on the satisfactory outcome of a standard background screening.
The George Washington University and The George Washington University Medical Faculty Associates are an Equal Employment Opportunity/Affirmative Action employer that does not unlawfully discriminate in any of its programs or activities on the basis of race, color, religion, sex, national origin, age, disability, veteran status, sexual orientation, gender identity or expression, or on any other basis prohibited by applicable law.
Contact Information:

Jeffrey Akman
Interim Chair
jakman@mfa.gwu.edu
2120 L Street, NW
Suite 600
Washington, DC 20037
202-741-2995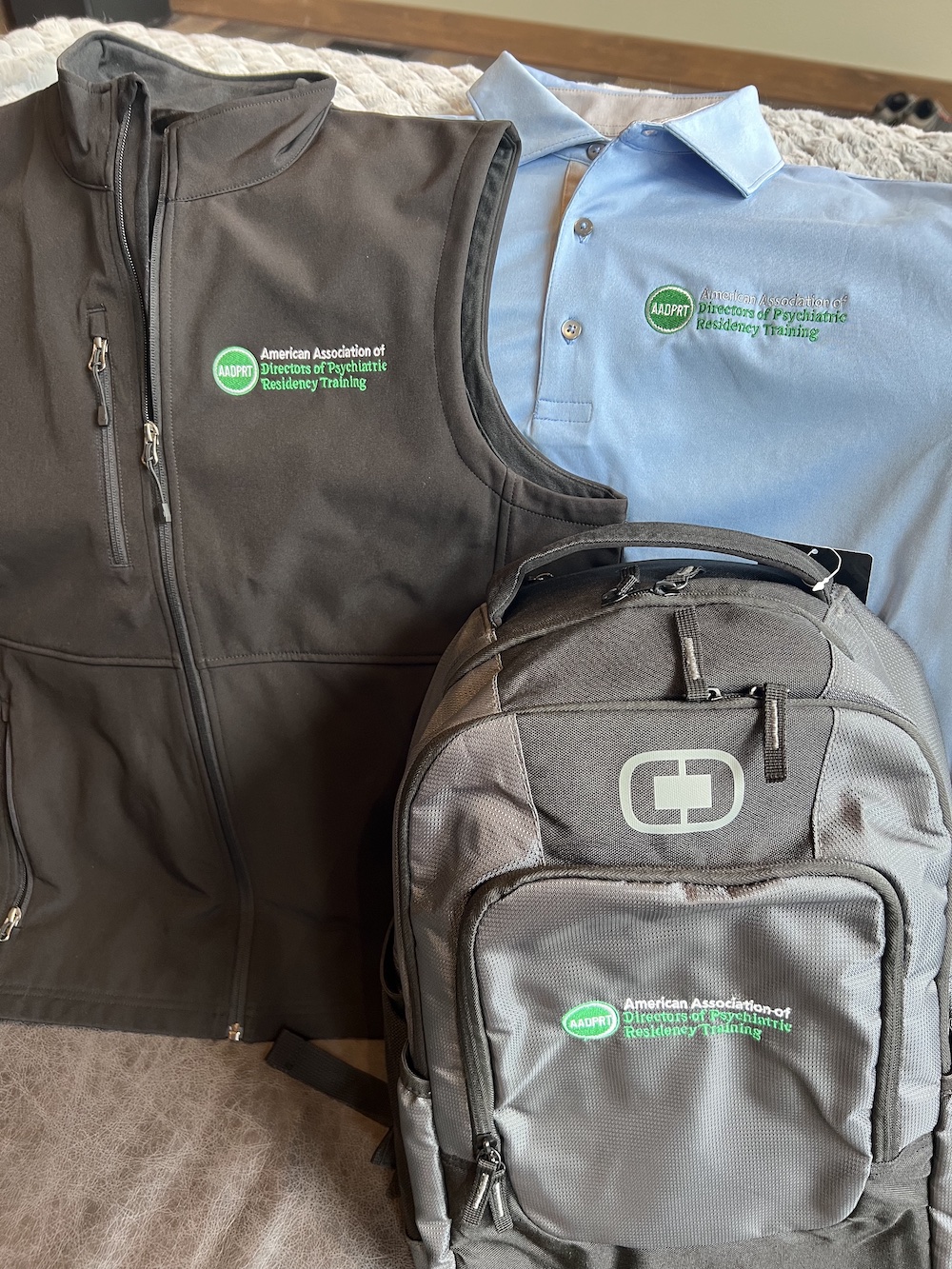 addprt swag store
Get swag.
Do good.
Proceeds benefit our Awards & Fellowships Program.