Psychiatry Residency Program Director
Application Deadline: September 30, 2022
OhioHealth is seeking a Psychiatry Residency Program Director to join its robust Neuroscience team in Columbus, OH.
Join an award winning, physician-led health system that prides itself on an inclusive, collegial, and innovative culture. As a Psychiatry Residency Program Director at OhioHealth, you will receive the support needed to balance your personal and professional goals, and impact our mission of improving the health of those we serve.
Description:
· Seeking candidates interested in committing 20 hours (0.5 FTE) per week to administrative duties dedicated toward the OhioHealth Psychiatry Residency Program.
· Responsible for the annual recruitment of residents, maintaining the accreditation of the program, and providing faculty evaluations.
· Daily oversight and supervision of residents, in addition to providing feedback on areas of improvement.
· OhioHealth's Neuroscience service line allows for system wide collaboration
· Competitive salaries and bonuses
· Generous student loan repayment of up to $80,000 and $8,000 for relocation assistance
· Comprehensive benefits package inclusive of paid time off, CME, and wellness offerings to support work life balance
· Epic EMR System
· OhioHealth Physician Leadership Institute and Development Curriculum
Requirements:
· BE/ BC Psychiatrist through the American Board of Medical Specialties (ABMS)
· Three or more years of faculty experience in a psychiatry residency program
Contact information:
For questions or to schedule an exploratory call, please contact our Physician Recruiter, Megan Shoewalter.
· Text: (614) 301-4289
· Email: megan.shoewalter@ohiohealth.com
OhioHealth:
We are an inclusive organization that values and builds upon respect and compassionate care for all.
Complete list of Awards and Recognition: https://www.ohiohealth.com/about-us/awards
About Columbus:
Experience the vibrant and flourishing city of Columbus, Ohio, the 14th largest city in the United States. This culturally diverse and welcoming city offers unique neighborhoods and lifestyles for all. Columbus has received numerous national accolades such as being ranked No. 8 on the "Best Places to Live" in the U.S. by Money magazine and No. 14 nationally on Forbes "America's Cities of the Future." Medscape sums it up well: Columbus is No. 5 of America's "Best Cities for Physicians." The region's prestigious educational institutions, high physician compensation, low tax rates, low malpractice payouts, low density of physicians, beautiful landscape, and robust economy convinced Medscape to name Columbus is a top tier city and community for physicians.
Contact Information:

Megan Shoewalter
Physician Recruiter
megan.shoewalter@ohiohealth.com
OhioHealth Riverside Methodist Hospital
3535 Olentangy River Road
Columbus, OH 43214
614-301-4289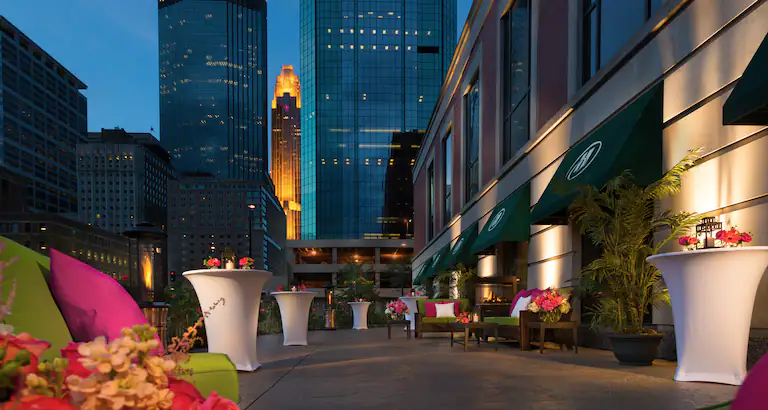 2022 - 2023 Membership
Membership Renewal 7/1 - 8/31
Please renew during this time!