Assistant Professor* or Higher Academic Level (Open Rank) - Psychiatry, Memphis
Application Deadline: December 31, 2022
Assistant Professor* or Higher Academic Level (Open Rank) - Psychiatry, Memphis
The Department of Psychiatry at the University of Tennessee Health Science Center is seeking a full-time (tenure-track option) psychiatrist to join the Department of Psychiatry and The Center for Youth Advocacy and Wellness as its Associate Director, in a research and leadership role. The position is at the faculty rank of Assistant Professor or above, and consists of administrative leadership, clinical care, clinical supervision of trainees, teaching, and protected time for research and professional development.
The Center for Youth Advocacy and Wellness in the Department of Psychiatry is directed by Dr. Altha Stewart. The Center
Qualifications
Unrestricted Tennessee medical license at time of appointment.
M.D., D.O. or equivalent degree required. ABPN Board Certification in Psychiatry.
Successful applicants will have demonstrated success in research, scholarship, and grant funded research. A commitment to excellence in teaching as well as excellent oral and written communication skills is also expected. The successful candidate will have an outstanding opportunity to develop collaborative research programs across the UTHSC campus and with our broad group of clinical partners, including the Memphis VA Medical Center.
At the Assistant Professor level, faculty will be required to have an established research agenda and a clear potential for external funding, and a potential for scholarship or creative expression to complement and expand existing expertise in the division. At the Associate or Full Professor level, faculty will be required to have a well-developed scholarly/research portfolio with evidence of multi-disciplinary applications and external funding appropriate to complement and expand existing expertise in the division.
Individuals with research and teaching interests in all content areas are welcome to apply. All candidates should have demonstrated experience working in and fostering a diverse faculty, staff, and student environment or commitment to do so as a faculty member in the College of Medicine at UTHSC. A start up package structured to ensure success of the applicant's research program will be provided.
Applicants should have a demonstrated commitment to and knowledge of equal employment opportunity and affirmative action.
The Department of Psychiatry at UTHSC is a growing and thriving department that is actively recruiting faculty in several areas. The Department is highly collegial and has a strong commitment to diversity and inclusion. The department encourages applications from all qualified applicants and celebrates diversity in age, class, ethnicity, gender physical and mental abilities, race, sexual orientation, spiritual practice, and other human differences.
The University of Tennessee Health Science Center is the flagship state-wide, public, academic health institution in Tennessee. Founded in 1911, the mission of the University of Tennessee Health Science Center is to improve the health and well-being of Tennesseans and the global community by fostering integrated, collaborative, and inclusive education, research, scientific discovery, clinical care, and public service. Employing more than 4,600 people on its faculty, staff, and not-for-profit corporation faculty practice groups, and with more than 3,200 students across the state, UTHSC contributes $4 billion to the economy of Tennessee.
Part of the University of Tennessee System, the Health Science Center is headquartered in Memphis and includes all six of UT's doctoral-degree-granting health science colleges -- Medicine, Dentistry, Pharmacy, Nursing, Graduate Health Sciences, and Health Professions. UTHSC spans the state with its four major, regional clinical health science locations in Memphis, Knoxville, Chattanooga, and Nashville, as well as more than 100 clinical education sites across Tennessee. UTHSC is the largest educator of health care professionals in the state and operates the state's largest residency and fellowship advanced training programs with over 1,400 residents, postdoctoral, and clinical fellows in training.
Located in West Tennessee on the banks of the Mississippi River, Memphis is the second-largest city in the state and among the largest cities in the Southeast. The Greater Memphis metropolitan area has more than 1.3 million residents, and the city ranks among those with the lowest cost of living in the country. A city rich in history, Memphis is home to a vibrant restaurant scene, outstanding institutions of higher education, a revitalized Downtown, the Midtown Arts District, many scenic neighborhoods, and a thriving medical district.
Memphis boasts attractions, including Elvis Presley's Graceland, the Memphis Grizzlies, historic Beale Street, the National Civil Rights Museum, the second-largest urban county park in the United States, and the Memphis in May World Championship Barbecue Cooking Contest.
For more information, contact: Ronald L. Cowan, MD, PhD, Chair, Department of Psychiatry, rcowan3@uthsc.edu
To apply online: https://ut.taleo.net/careersection/uthsc_faculty/jobdetail.ftl?job=210000002X&tz=GMT-06%3A00&tzname=America%2FChicago
EEO/AA STATEMENT / NON-DISCRIMINATION STATEMENT
The University of Tennessee is an EEO/AA/Title VI/Title IX/Section 504/ADA/ADEA institution in the provision of its education and employment programs and services. All qualified applicants will receive equal consideration for employment without regard to, and will not be discriminated against on the basis of, race, color, national origin, religion, sex, pregnancy, marital status, sexual orientation, gender identity, age, physical or mental disability, or covered veteran status.
Inquiries and charges of violation of Title VI (race, color, national origin), Title IX (sex), Section 504 (disability), ADA (disability), ADEA (age), sexual orientation, or veteran status should be directed to the (OED). Requests for accommodation of a disability should be directed to the ADA Coordinator at the OED Office of Equity and Diversity.
Contact Information:

Ronald Cowan
Chair, Department of Psychiatry
rcowan3@uthsc.edu
920 Madison Ave.
Suite 200, Room 262
Memphis, TN 38163
901-448-1665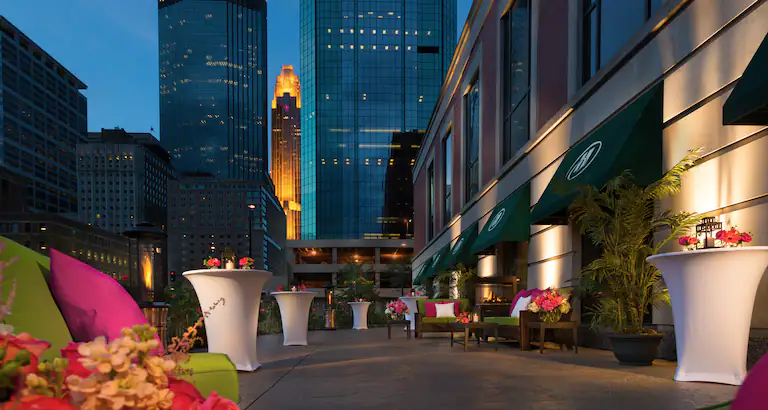 2022 - 2023 Membership
Membership Renewal 7/1 - 8/31
Please renew during this time!