Faculty - General Psychiatry
Educator-first jobs (>/= .2 FTE for teaching/supervising)
Application Deadline: December 31, 2023
Overview:
The Department of Psychiatry, Western Michigan University Homer Stryker M.D. School of Medicine (WMed) seeks a faculty-level doctoral Psychiatrist to join its growing academic department. The department employs 18 full-time academic faculty members. The psychiatry residency program is a fully accredited program with 24 residents (6 per year with accreditation up to 8 per year). This is a well-established residency program that is looking to expand and enhance psychiatric clinical services, research, and both medical student and resident training. There are significant clinical and research partnerships with Ascension Borgess, the Kalamazoo Psychiatric Hospital, Southwest Behavioral Healthcare (SWMBH), Integrated Services of Kalamazoo (ISK), and the Community Healing Centers of Kalamazoo, as well as other community organizations and agencies.
WMed Psychiatry is practicing the "Collaborative Care Model" (CoCM) with Bronson Healthcare and anticipating continued growth in the primary care practices of Family Medicine, Pediatrics and OB/GYN.
In the last two years, the WMed Health Psychiatry Clinic has experienced significant growth, more than tripling its patient volume while refocusing on high-quality patient care, patient and provider safety during COVID, robust tele-health psychiatry services and excellent learning opportunities for trainees.
Responsibilities:
We are seeking board certified or eligible psychiatrists who are interested and passionate about teaching. Faculty rank (Assistant/Associate/full Professor) will depend on experience and qualifications of the candidate.
This opportunity features:
·
The ability to practice with a growing collegial team of psychiatrists and psychologists, along with social workers and nursing personnel focused on quality patient care.
·
Clinical time incorporated with supervision of medical students and psychiatry residents in their ACGME-accredited residency program.
·
A department that is fully supportive of growth and change for any academic interests with potential for leadership.
·
Interested candidates will enjoy protected academic time for administrative and research endeavors.
·
Excellent salary and comprehensive benefits package.
This position includes primary coverage of the consultation/liaison service and emergency department at Ascension Borgess Medical Center in collaboration with advanced practice professionals and residents. Candidates with additional training in geriatrics, consult-liaison, addiction medicine, forensic training, or any other psychiatry background, academic or non-academic, are all welcome to apply. Based on training and career interests, specific clinical and other academic responsibilities will be negotiated.
Qualifications:
· Practicing Physician (M.D. or D.O.)
· Licensure to practice medicine in Michigan.
· Board certified or eligibility for board certification.
About Western Michigan University Homer Stryker M.D. School of Medicine
Western Michigan University Homer Stryker M.D. School of Medicine (WMed) is an exciting environment to pursue and academic career. The medical school is a collaboration of Western Michigan University and Kalamazoo's two teaching health systems, Ascension Borgess and Bronson Healthcare. The medical school is a private 501(c)(3) nonprofit corporation supported by private gifts, clinical revenues, research activities, tuition, and endowment income. Building upon the $100 million foundational gift in 2011, WMed received a philanthropic commitment of $300 million to support the mission of the medical school in June 2021. WMed contributed to the creation of 1,600 new jobs and an economic impact of $353 million in Kalamazoo and Calhoun counties in 2020.
WMed is fully accredited by the Liaison Committee on Medical Education and the Higher Learning Commission. WMed offers a comprehensive, innovative four-year Doctor of Medicine degree program and two Master of Science degree programs in Biomedical Sciences and Medical Engineering. There are more than 200 residents and fellows in 10 residencies and five fellowships accredited by the Accreditation Council for Graduate Medical Education. To support its mission to educate and inspire lifelong learners, WMed has Joint Accreditation for interprofessional continuing education, which incorporates accreditation by the Accreditation Council for Continuing Medical Education.
WMed Health is the clinical practice of the medical school with more than 300 providers offering comprehensive primary care and specialty services in several locations throughout Kalamazoo, Portage, and Battle Creek. The Department of Pathology faculty serve as the Office of the Medical Examiner for counties throughout Michigan and northern Indiana.
The W.E. Upjohn M.D. Campus located in downtown Kalamazoo serves as the primary educational facility with faculty and administrative offices, student study and social spaces, team-based learning halls, a state-of-the-art Simulation Center accredited by the Society for Simulation in Healthcare, basic science research labs, as well as toxicology and forensic pathology labs.
WMed is building upon Kalamazoo's century-long foundation of drug discovery and medical device development with a strategic investment in clinical, laboratory, community, and educational research. The Center for Immunobiology, Center for Clinical Research, WMed ForenTox, Research Histology Lab, Innovation Center, Division of Epidemiology and Biostatistics, and Human Research Protection Program contribute to the medical school's advancement of knowledge through innovation and discovery.
Western Michigan University Homer Stryker M.D. School of Medicine is an Equal Employment Opportunity/Affirmative Action employer of females, minorities, individuals with disabilities, and protected veterans, and actively strives to increase diversity within its community. We provide a drug- and tobacco-free workplace.
EEO Minorities/Women/Disabled/Protected Veterans.
Contact Information:

Eric Achtyes
Program Chair
eric.achtyes@wmed.edu
1717 Shaffer, Suite 010
Kalamazoo, MI 49048
269-337-4431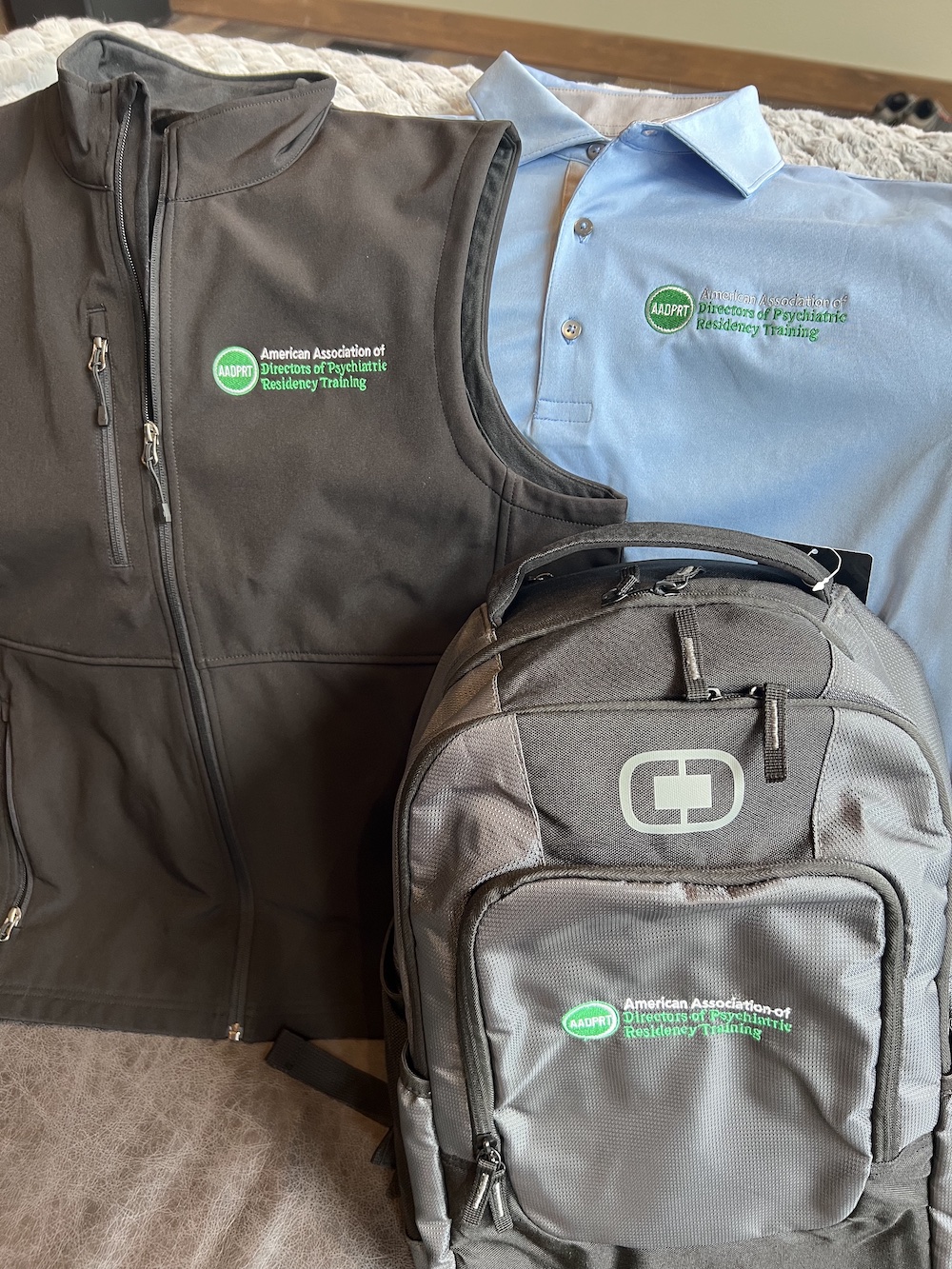 addprt swag store
Get swag.
Do good.
Proceeds benefit our Awards & Fellowships Program.