Residency Program Director
Application Deadline: December 31, 2023
Exciting Opportunity to become the Residency Program Director for the Albany Med Health System Department of Psychiatry in beautiful upstate NY. Working closely with the Department Chair, the Program Director is responsible for the leadership, organization, operation, and administration of the residency and will maintain the strategic aims of the program, shaping and overseeing its standards, quality and reputation. The Program Director will comply with the guidelines of Albany Med's Graduate Medical Education department (GME) and represent the concerns of residents and the Department to the GME Committee as well as the physician practices, hospital clinical services, and outpatient clinics in a manner that fosters excellence within the educational environment, resident wellness, and superior professional service. Major training sites include Albany Med's Emergency Department, a Level 1 trauma center; a community crisis center; the outpatient resident training clinic; a 26-bed acute inpatient unit; and other services at the NYS Office of Mental Health psychiatric center, the Albany VA health system, and local college mental health programs. Number of residents: 28.
Requirements: Must be Board Certified by the ABPN or AOBNP with a minimum of 3 years post-residency participation as a faculty member in an ACGME-accredited psychiatry residency program including significant graduate medical education administrative experience. Excellent interpersonal, communication, and team building skills essential. Candidates with recent scholarly activity (i.e. grant funding, publication in peer-reviewed journals, chapters, presentation at scientific meetings, participation in national committees or educational organizations) encouraged to apply. Hours and Compensation: Full-time position with protected non-clinical administrative time in accordance with ACGME requirements. Competitive salary, and comprehensive benefits including 401K plan and more.
Contact Information:

Suzanne Guzy
Director, Physician Relations
guzys@amc.edu
66 Hackett Blvd
MC-47
Albany, NY 12209
518-262-0983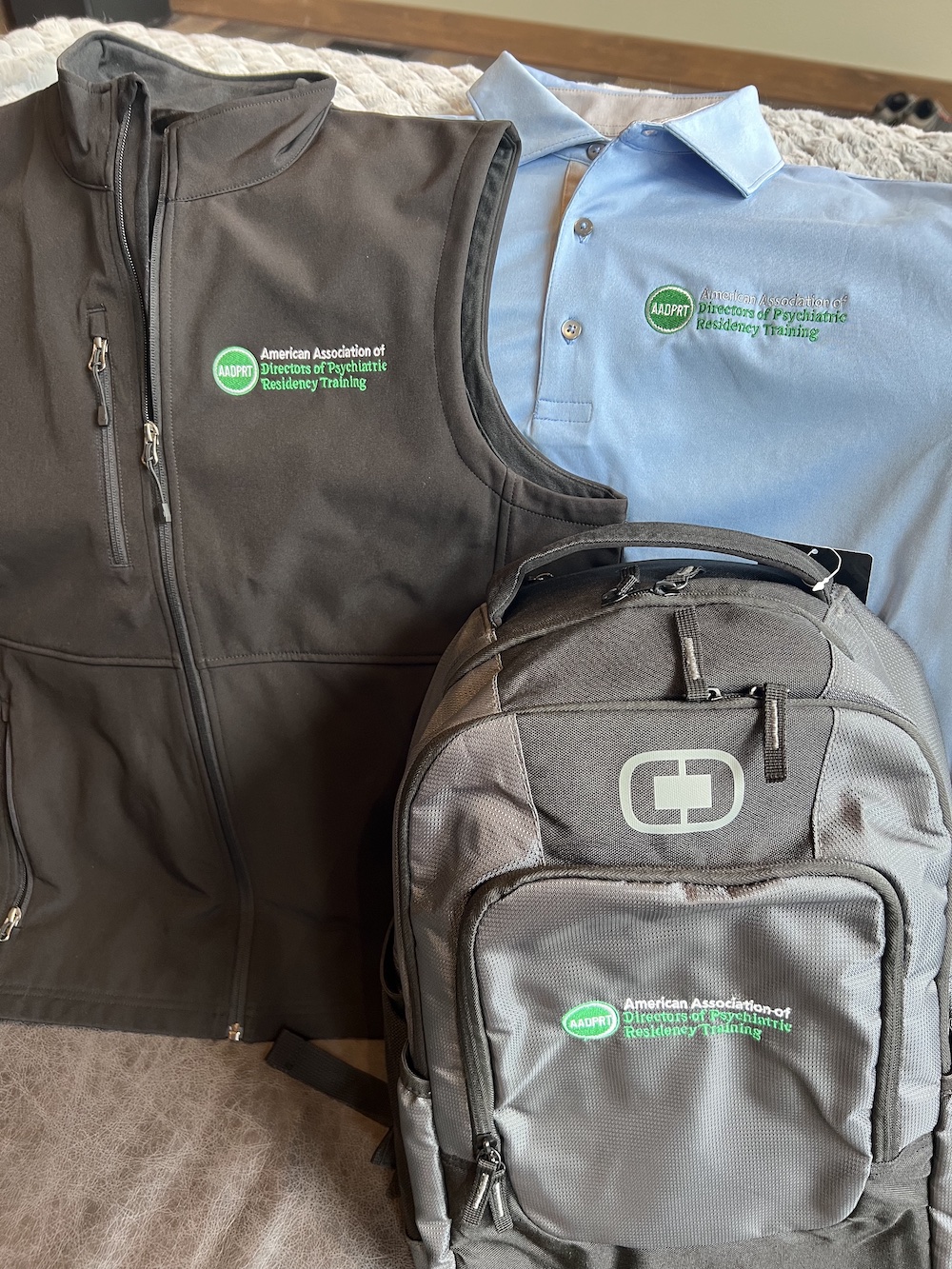 addprt swag store
Get swag.
Do good.
Proceeds benefit our Awards & Fellowships Program.