Program Director
Application Deadline: July 31, 2023
Program Director
The Department of Psychiatry and Behavioral Health, Garnet Health Medical Center is recruiting for full-time faculty positions at the rank of Assistant or Associate Professor to join our collegial and growing department. We value high-quality patient care, the education of residents and medical students and scholarship.
The Psychiatry Residency Program Director position is available to applicants with administrative and teaching experience and the desire for advancement. Competitive salary and benefits are commensurate with rank.

The Program Director position includes accountability for the operation for the training program, promoting a culture of excellence, resident recruitment, innovation in teaching, and resident evaluation. Other duties will be tailored to the interest of the applicant and include opportunities in adult and child outpatient.

Educational responsibilities include clinical and classroom teaching of residents and medical students. Faculty members are granted protected time to pursue other interests including program or curricular development and research. The department values and supports the growth, development, and advancement of its faculty members.
Position Summary
Provide patient care at hospital and outpatient facilities. Educational responsibilities include clinical and classroom teaching of residents and medical students.

Duties & Responsibilities
· Direct patient care in the our department
· Supervision and teaching of psychiatry residents and medical students
· Function as faculty member, performing such duties as are appropriate to academic rank and position.
Middletown, New York presents an attractive mix of small-town charm and big city offerings. Our large, supportive medical community is embedded in diverse local neighborhoods featuring low cost-of-living, excellent schools, and an array of recreational activities with convenient access to New York City.
Minimum Qualifications
·Graduated or will graduate from an ACGME-approved psychiatry residency training program
·Licensed or license-eligible in the state of New York
·ABPN board-certified in psychiatry
Preferred Qualifications
·Experience in inpatient and outpatient psychiatry
·Experience in working collaboratively as a part of an interdisciplinary team
·Interest in providing high-quality education
·Interest in supporting resident/medical student scholarship
Contact Information:

Evaristo Akerele MD MPH DFAPA
Chairman
eakerele@garnethealth.org
Garnet Health Medical Center
707 E Main Street
Middletown, NY 10940
201-362-1300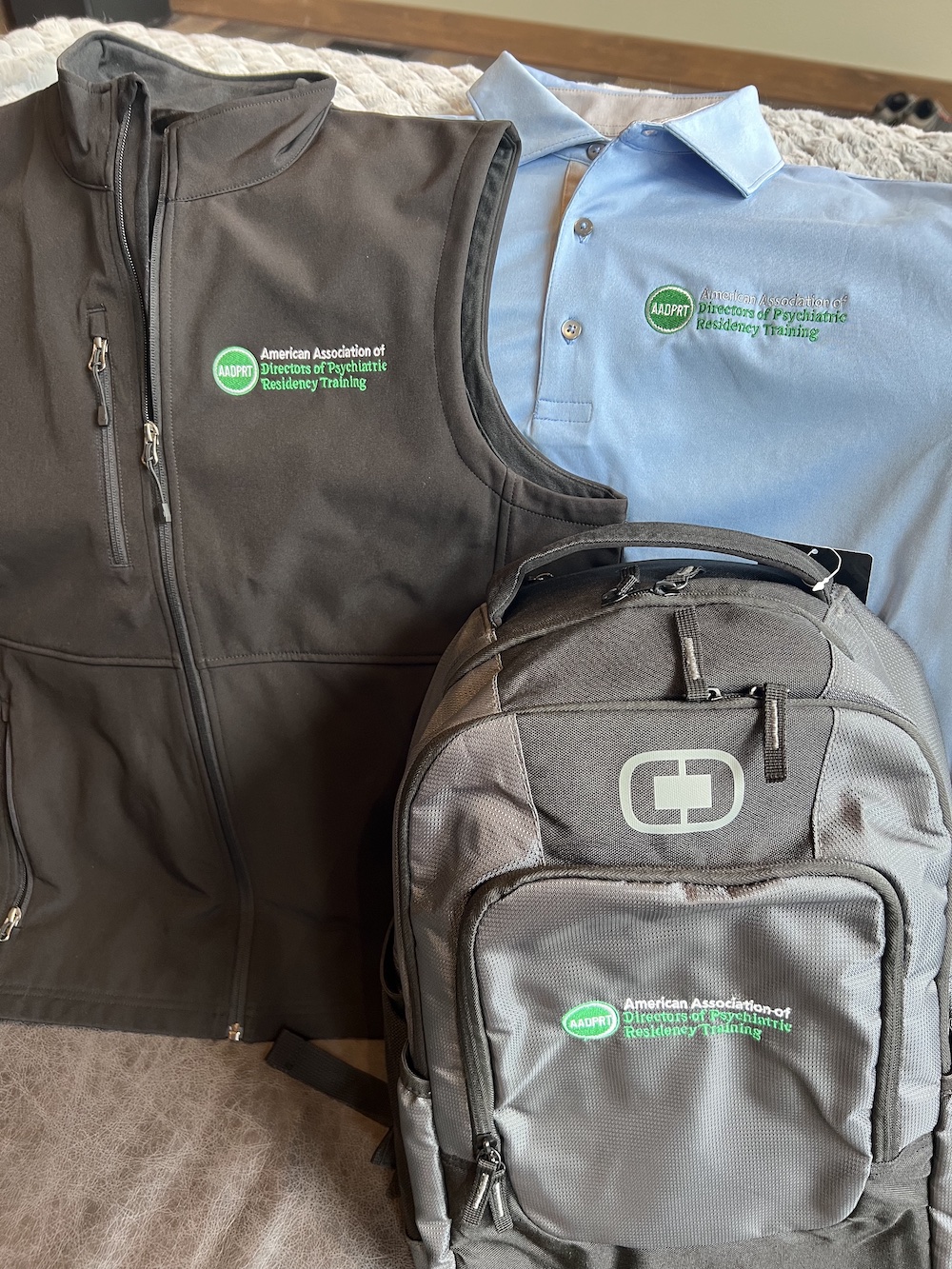 addprt swag store
Get swag.
Do good.
Proceeds benefit our Awards & Fellowships Program.