Program Director San Diego
Application Deadline: April 11, 2023
Please see the following link to the position:

https://apol-recruit.ucsd.edu/apply/JPF03215

The University of California San Diego Department of Psychiatry (http://psychiatry.ucsd.edu/Pages/default.aspx) is committed to academic excellence and diversity within the faculty, staff and student body and is recruiting a dynamic and innovative psychiatrist to lead our ACGME-accredited general residency training program with 48 approved positions as Director of Training.

Our General Adult Psychiatry Residency Program is designed to train the psychiatric leaders of tomorrow with clinical teaching, career and personal development, and opportunities to pursue learning through research or other scholarly endeavors.

This position offers the opportunity to implement innovative models of training, curriculum development, and scholarship within our UC Healthcare System as well as our partners including VA San Diego Healthcare System, Rady Children's Hospital, community sites, and an expanding role within San Diego County. Our residents evaluate and treat patients from a variety of cultural backgrounds, and the Department is firmly committed to social justice, diversity, equity, inclusion and anti-racism within all areas of academic medicine and patient care.

Responsibilities:
• Create a culture of excellence and inclusion in learning geared towards forging leaders in the field of clinical and academic psychiatry.
• Inspire residents to develop lifelong patterns of clinical excellence and scholarship.
• Collaborate closely with Clinical and Research Division Leaders to create and integrate high-quality experience for learners
• Ability to lead residents, listen to their concerns and advocate for tangible changes that positively impact resident well-being and learning.
• Cultivating a culture that not only promotes but expands our existing initiatives of diversity, equity and inclusion
• Lead the recruitment, orientation, training, and evaluation of residents
• Take appropriate action as needed to ensure acceptable clinical performance and professional conduct.
• Ensure best practices of compliance with ACGME standards, including curriculum development, trainee evaluation and feedback, policy development and implementation, monitoring duty hours and trainee wellness, while also assessing and documenting the competency of each trainee and continually evaluating the educational process.
• Establish the program mission, objectives and measures of effectiveness.
• Collaborate and co-lead with specific residency track (Research and Community) leadership to develop innovative and diverse training model in the Country.
• Maintain and liaison with clinical leadership across sites to ensure compliance with respective clinical expectations at each site by the trainees.
• Maintain collaborative leadership with UCSD's diverse fellowship and advanced programs including but not limited to: Child-Adolescent, Addictions, Geriatric, Consult-Liaison, Research, Joint Doctoral Psychology and Advanced Practice Provider training programs.
• In addition to duties as Residency Program Director, the selected candidate will also provide clinical services and direct supervision of residents in inpatient and/or outpatient settings.

The appropriate rank, step, series and appointment at the Associate or Full Professor level will be based on the candidate's qualifications and experience.

A link to full descriptions of each series is provided for your review:
HS Clinical Professor - see: http://www.ucop.edu/academic-personnel-programs/_files/apm/apm-278.pdf
Clinical X Professor - see: http://www.ucop.edu/academic-personnel-programs/_files/apm/apm-275.pdf
Adjunct Professor – see: http://ucop.edu/academic-personnel-programs/_files/apm/apm-280.pdf
In-Residence Professor - see: http://www.ucop.edu/academic-personnel-programs/_files/apm/apm-270.pdf

The Residency Program Director position comes with 50% salary support and protected time. Salary is commensurate with qualifications and based on the University of California pay scales. Appointment will require some portion of candidate's salary to be self-funded via clinical services and/or research. As a member of the Health Sciences Compensation Plan, the appointee should be aware that there are limitations on outside professional activities and clinical moonlighting is expressly prohibited. Additional information can be found here: https://www.ucop.edu/academic-personnel-programs/_files/apm/apm-671.pdf
Qualifications
Basic qualifications
(required at time of application)
At the time of application, candidates must have an MD or related degree and be board certified in general psychiatry and must have or be eligible for a California medical license or equivalent certification/permit as determined by the Medical Board.
Five (5) or more years of psychiatry education program leadership, administration, and teaching in ACGME-accredited training programs.
Strong people skills and leadership ability
Demonstration of outstanding academic accomplishments and trajectory which may include innovative educational program development, excellence in teaching, clinical leadership, or research.
Contact Information:

Jennifer HIckey
jhickey@health.ucsd.edu
University of California Department of Psychiatry
La Jolla, CA 92093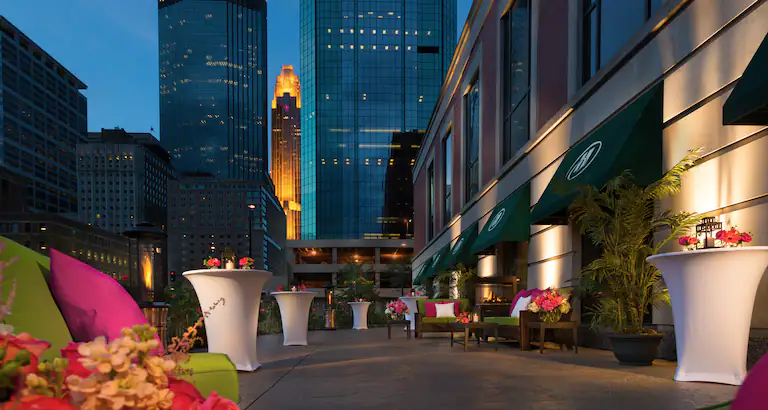 2022 - 2023 Membership
Membership Renewal 7/1 - 8/31
Please renew during this time!